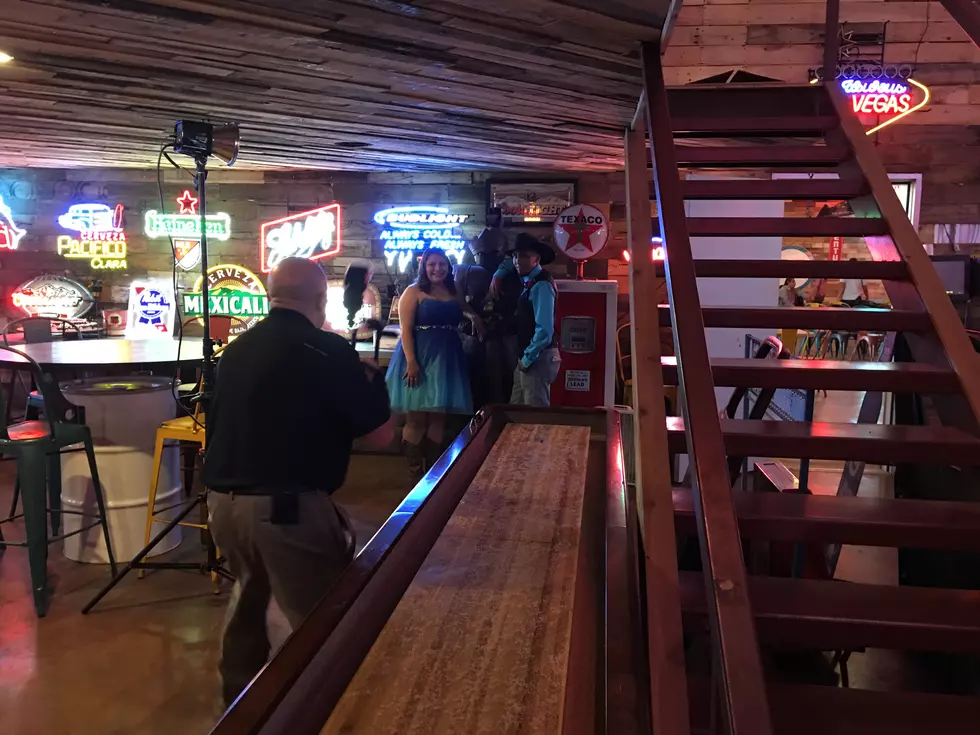 Behind the Scenes at the Big Shotgun Wedding Event (Photo Gallery)
Justin Massoud, Townsquare Media Lubbock
The much anticipated Shotgun Wedding was planned in advance, yet the details still needed to be decided in a week. How in the world did it all pull together as we ramped up to the big ceremony? Well take a sneak peek behind the scenes as we prepare for the Lonestar Diamond J Roofing Shotgun Wedding!
The bride and groom, their family, Lonestar staff, and Cook's Garage Staff arrived early to take care of set up. The flowers, the cake, the beer and the wine were already there! Many thanks to these great sponsors who were dedicated to being on time and on top of every detail!
Our photographer, Jody Smyers Photography was there with an absolute passion for capturing this once in a lifetime event. Way before the guests arrived the bride and groom and their families were being photographed. Every detail was carefully tended to with bright smiles that eased any last minute wedding nerves!
The cake table was set up, the beautiful flowers were set out, the Lonestar banners were hung, and the wine and beer glasses set in place.
As the guests began to arrive Lonestar music filled the air and we all appreciated the incredible sound system at Cook's Garage. We also had some time to take in all the great, fun signage there. There's a lot of history in the signs on display, great memories, and a fun, bright, colorful, festive atmosphere!
The time for the ceremony was drawing near....a great big thank you to Boleo from our sister station KISS FM. He helped out and set up for the wedding march in the DJ booth. He also tracked down a special arrangement of the song the bride and groom selected for their first dance, the Keith Whitley, Alison Krauss duet, 'When You Say Nothing At All'.
Many thanks to Wes Nessman, radio celebrity from our sister station FMX, who officiated the ceremony. Everything went beautifully and the bride and groom were happily wed!
Shortly after the ceremony, I had the honor of announcing their entrance for the first dance. Soon glasses were raised in toasts, delicious food was enjoyed and the wonderful cake was cut.
The Lonestar/Diamond J Roofing Shotgun Wedding turned out beautifully!
Many, many thanks to all of our wonderful sponsors.
And Lubbock radio superstar/licensed officiant Wes Nessman
Congratulations, once again, to the newlywed Shotgun Wedding winners Mr. & Mrs Jonathan and Alexandra Gamez!
More From Lonestar 99-5 FM