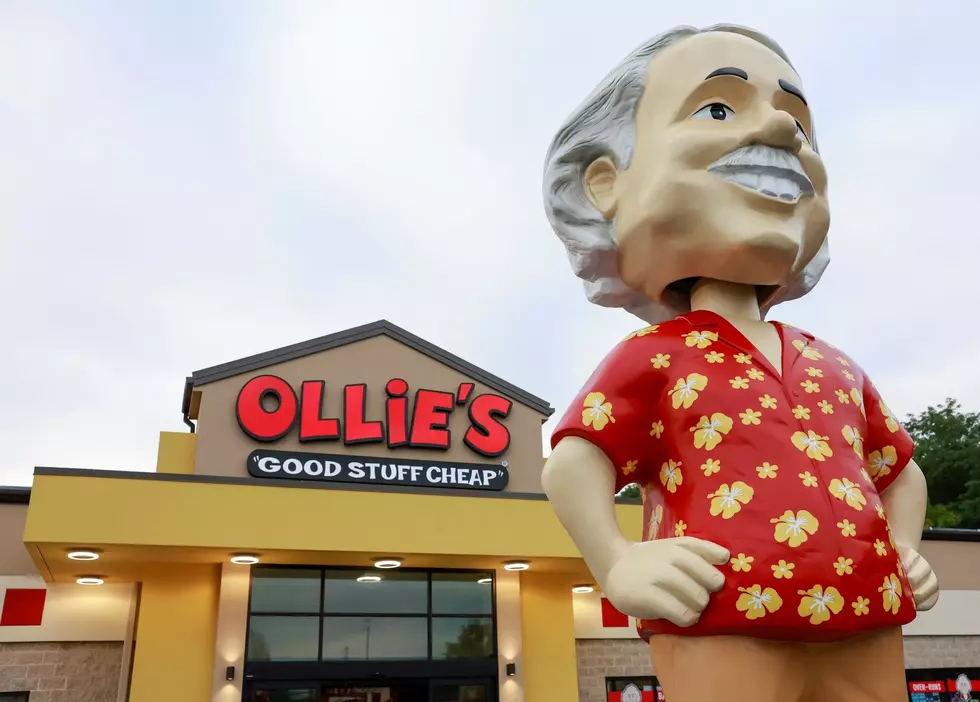 New Outlet Store Coming to Lubbock, Up To 70% Off Name Brands
Ollie's
Looking to shop for less? A big outlet store is coming to Lubbock just for that.
It is called Ollie's Bargain Outlet and it is America's largest retailer of closeout merchandise and excess inventory. You can find things like real brands at real bargain prices.
The store is an American chain of discount closeout retailers. It was founded in Mechanicsburg, Pennsylvania in 1982 by Morton Bernstein and Mark L. Butler with backing from Harry Coverman and Oliver E. "Ollie" Rosenberg; the latter of whom is the namesake of the company.
They have departments like housewares, sporting goods, floors and even all the way to food. They have 465 stores so far with more to come.
According to their website, "much of the merchandise comes direct from the finest manufacturers in the country and abroad. For example, if a manufacturer makes too much of an item, or changes their packaging, Ollie's will buy the overstocked or old packaged items. So, you will always find famous brand name products at Ollie's, but a lot of them could be last year's colors, patterns or packaging that traditional retailers won't sell."
I have not been to one of their stores but this sounds like something Lubbock will love to have. We don't really have anything like this right now.
Here is a look at "who they are."
Right now the closest store is Amarillo until this location opens up. They really have everything you could possibly need to shop for. Their outlet store sells brand names at up to 70% off normal store prices.
They say their products are always changing and you can see the 15 categories they offer below.
The new store will be opening up at 5003 Marsha Sharp Fwy. While there is not a set time on when they are opening yet they hope it will be in May 2023.
You can find out more about them on their website.
40 Lubbock Restaurants With Great Daily Specials
Here Are 38 Places Where Lubbock College Students Can Get Discounts
More From Lonestar 99-5 FM