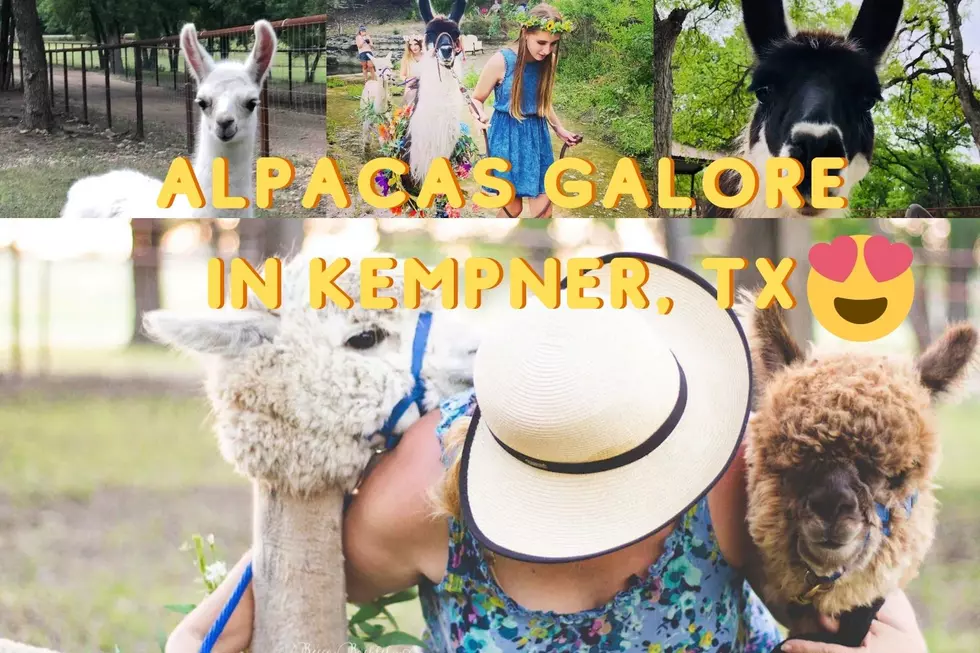 Alpaca My Bags and Meet You At This Charming Airbnb in Kempner, Texas
Airbnb/Canva
Summer is right around the corner and my mission this year is definitely to go out and find the perfect vacation homes so my family and yours can enjoy every moment and make plenty of memories. That includes this unique and alpaca-packed Airbnb in Kempner, Texas that looks like way too much fun.
WHERE CAN I FIND THIS GORGEOUS AIRBNB?
At this particular Airbnb, they have this really cool must-see alpaca farm where these cute little guys are just everywhere. If you're anything like me and you love animals, this is the perfect Airbnb for you. Your family will truly enjoy the beautiful sunsets that paint the sky here at this amazing Airbnb, as well as the furry little guys who can't wait to meet you.
WHY IS IT SO IMPORTANT TO CHECK OUT THESE AIRBNB THIS YEAR?
This summer is all about self-care, making memories with your loved ones, and just flat-out enjoying yourself.
We have earned this, and if I can help you with that goal, I'll be more than happy to!
What I really think I love about this particular Airbnb is that it's located right here in Central Texas. A lot of times we go searching for unique Airbnb experiences and think that if we want to truly enjoy ourselves, we have to go out of town or even out of state just to find some type of relaxation and to make memories. That's just not true. Central Texas, check out this darling Airbnb not far from Killeen and enjoy every moment of it!
Let's truly soak in the summer.
Alpaca My Bags and Meet You At This Charming Airbnb in Kempner, Texas
This unique and alpaca-packed
Airbnb in Kempner, Texas
looks like way too much fun. Let's look around at this fun family destination right here in Central Texas.
10 Cheapest Texas Getaways
June 18 was National Wanna Get Away Day, and it got us to thinking of where Texans can get away from it all this summer and have a great time without breaking the bank.
Top 15 Under the Radar Cities in Texas
Texas is booming, and as more people move here, they'll be looking at areas like Austin or Houston to settle down. There are plenty of others places they ought to consider, though.
Using data from the U.S. Census Bureau, along with data about home sales and public school ratings,
Orchard
recently ranked and graded the Top 15 Under the Radar Cities in Texas.
These are unexpectedly good places to make a life for yourself and your family in the Lone Star State. Did your hometown make the list?
More From Lonestar 99-5 FM