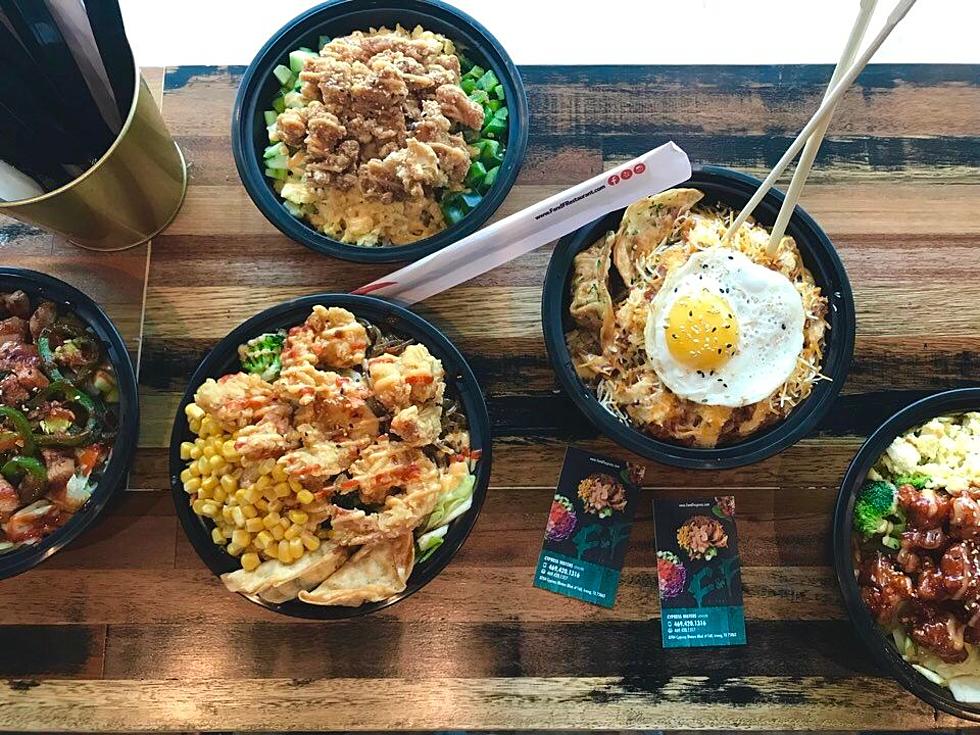 First Of It's Type & New Concept Japanese Grill Set To Open in Lubbock
F&F Japanese Grill
A new type of Japanese grill is coming to the Lubbock area.
The restaurant is called F&F Japanese Grill and it currently has 10 locations opened in Texas with five more set to open soon.
One of those locations according to their website is Lubbock. Their first location opened in the Irving area about 10 years ago.
"Our restaurant is growing very fast with great reviews and lots of love from the local community. We are doing a paradigm shift in Korean/Japanese food," said Kenneth Kim, the Franchise/ Marketing Director for F&F Company.
They are a walk-up-and-order restaurant. They have things on their menu like hibachi, Gyoza, meat salads, crunch shrimp, stir-fried options, wraps, Hawaiian bowls, fried rice, Bibimbab and so much more. (I have more pictures of the food at the bottom of the article.)
Honestly, everything looks delicious to me. I can't wait to try it. I am a sucker for some hibachi and fried rice. After looking at all the reviews and pictures I think this will be a great spot for Lubbock.
Their location is opening at 6616 Milwaukee, Ste 400. While there still is not a set date for opening we will keep you updated when we know more. If you want more details you can visit their website at 
www.fnfeat.com
 for more information.
If you know any new places opening up or want us to cover somewhere cool please email me! I love trying new places, contact me at 
kelsee.pitman@townsquaremedia.com
. Thanks!
A Look At F&F Japanese Grill Food
Lubbock Steak Trail: You Need to Try These 16 Delicious Steakhouses
Here's 11 Restaurants Around Lubbock to Get The Best Steak Fingers & Bomb Gravy
More From Lonestar 99-5 FM