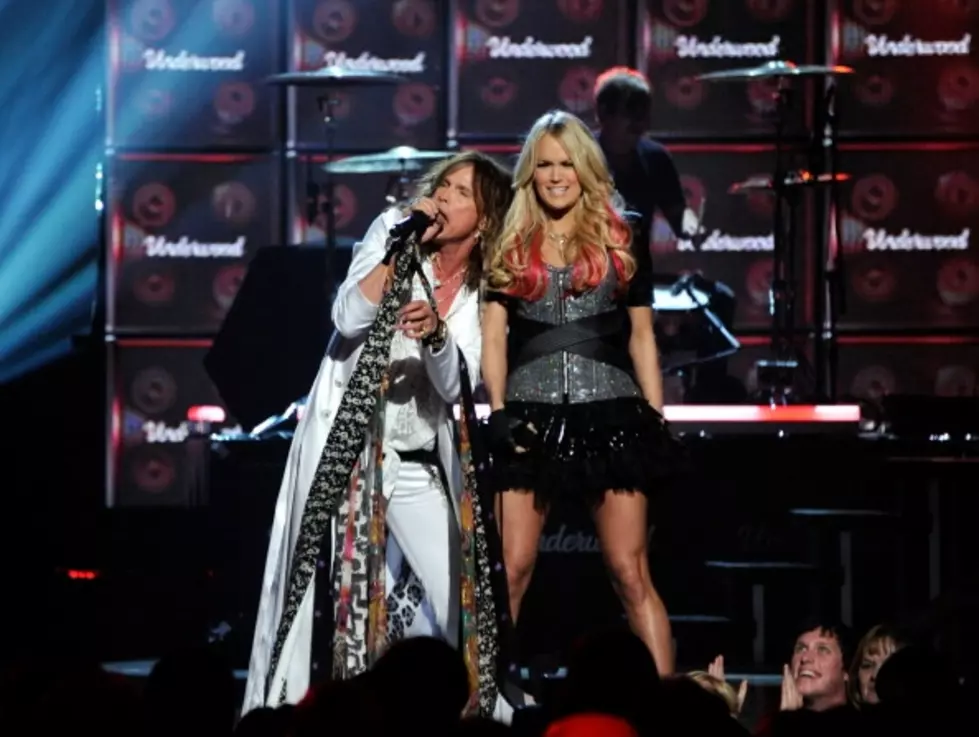 Carrie Underwood And Steven Tyler Together Again [VIDEO]
He a judge on "American Idol" and rock and roll legend. She won "American Idol" and has since become a country music superstar.Steven Tyler and Carrie Underwood are back together.
You may remember they performed together on the 46th annual ACM awards show. This time around they will appear on CMT's Crossroads"on the night before the Super Bowl at 10pm CT.
If you don't remember that performance on ACM's, here's a little refresher. I must say they did "ROCK THE HOUSE".