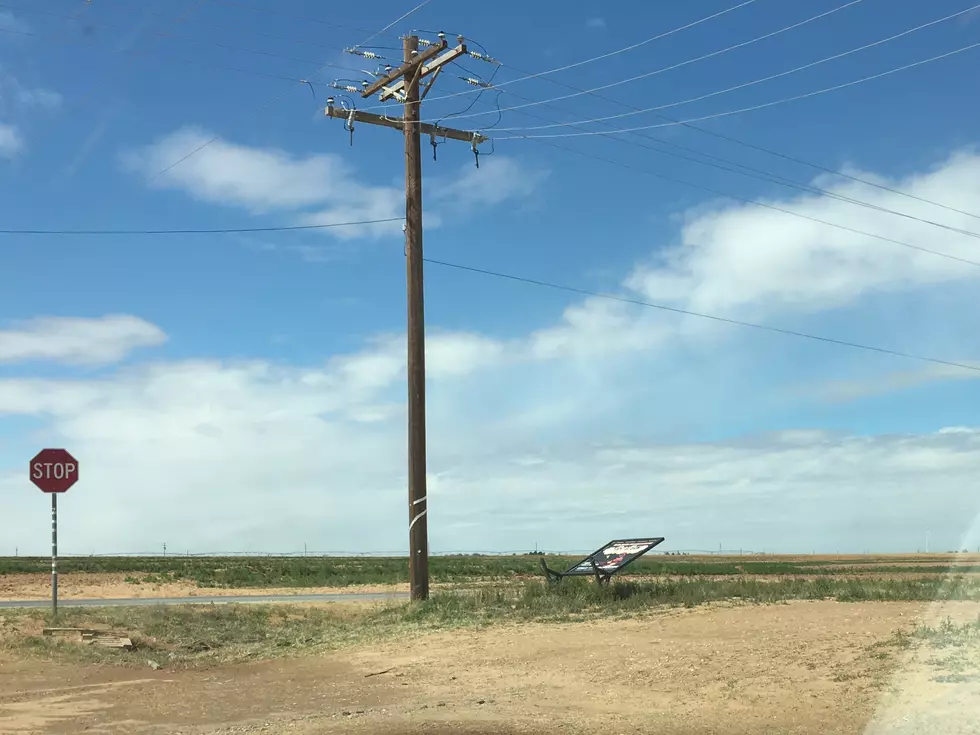 You Know It's Been Windy When Things Are Still Sideways Days Later
jan m Townsquare Media
You know it's been windy when things are still sideways days later like this sign that looks like the wind just won't let it go!
Have you ever seen lopsided stuff that never gets straightened up, or sign lights blown out....letters missing in names....and it kind or bothers your every time you drive by? And you wonder....hmmm...how long will it take for someone to actually get around to fixing this?
If some wonky sideways thing is on your way to work, or somewhere you drive to on a regular basis and it catches your attention, maybe you think about it each time and then eventually give up on it. ...Until one day, ta-da!, you notice it's fixed! ...and when did that happen?
There's a street-side sign to a local pharmacy that's been that way for more than two years. I still notice it laying over sideways each time I turn in that shopping center! I will still be amazed if and when it gets fixed!
Send us your pictures of sideways stuff that bothers you, we'd love to hear from you!
More From Lonestar 99-5 FM