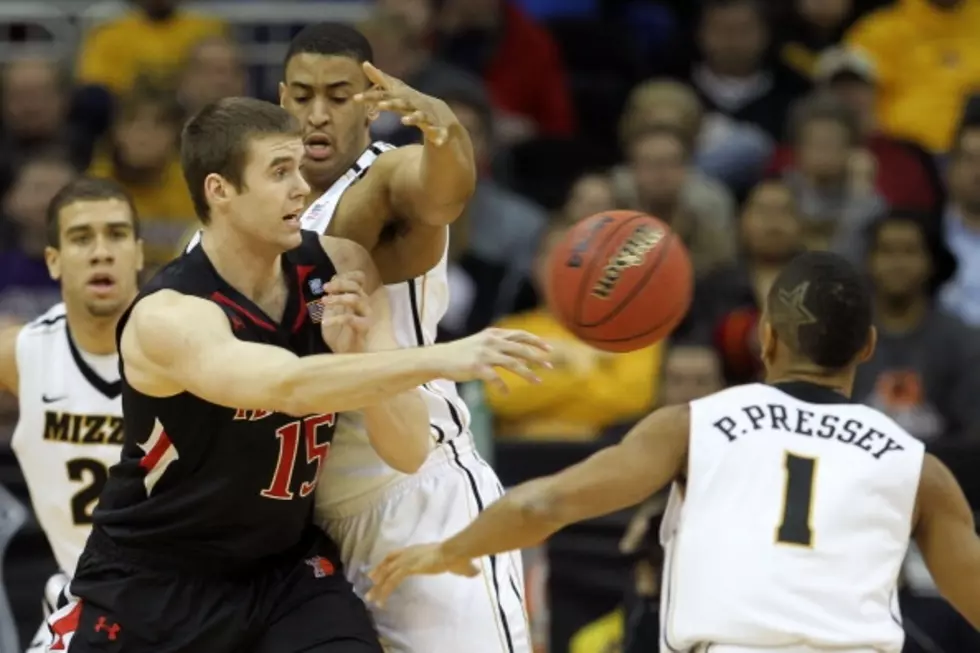 Texas Tech Red Raiders Looking For First Big 12 Win In Oklahoma
Coach Billy Gillispie takes his Red Raiders up to Norman, Oklahoma to play the Sooners in a Big 12 Contest. Tech is still looking for their first conference win.
The Sooners picked up their first in conference play this past Saturday when they beat #18 Kansas State. So they will have a little momentum going into tonight's game.
There have been some bright spots for the Red Raiders. Sophmore Jaye Crockett hit for 19 points in the loss against the Aggies and walk-on Clark Lammert came off the bench to score a career best 10 points.
One of the other good signs for Tech is that they out rebounded Texas A&M 36-28 and did the same against Oklahoma State,38-27.
Tech has won three out the last four games with the Sooners, with both teams winning on their home courts last year.
This year is a learning process for Tech under Gillispie. A lot of young players are on the court and freshman facing division one basketball for the first time.
But for anyone that has seen Tech play this year, they never give up and play hard. It won't be long before this team breaks through and all the pieces fall together