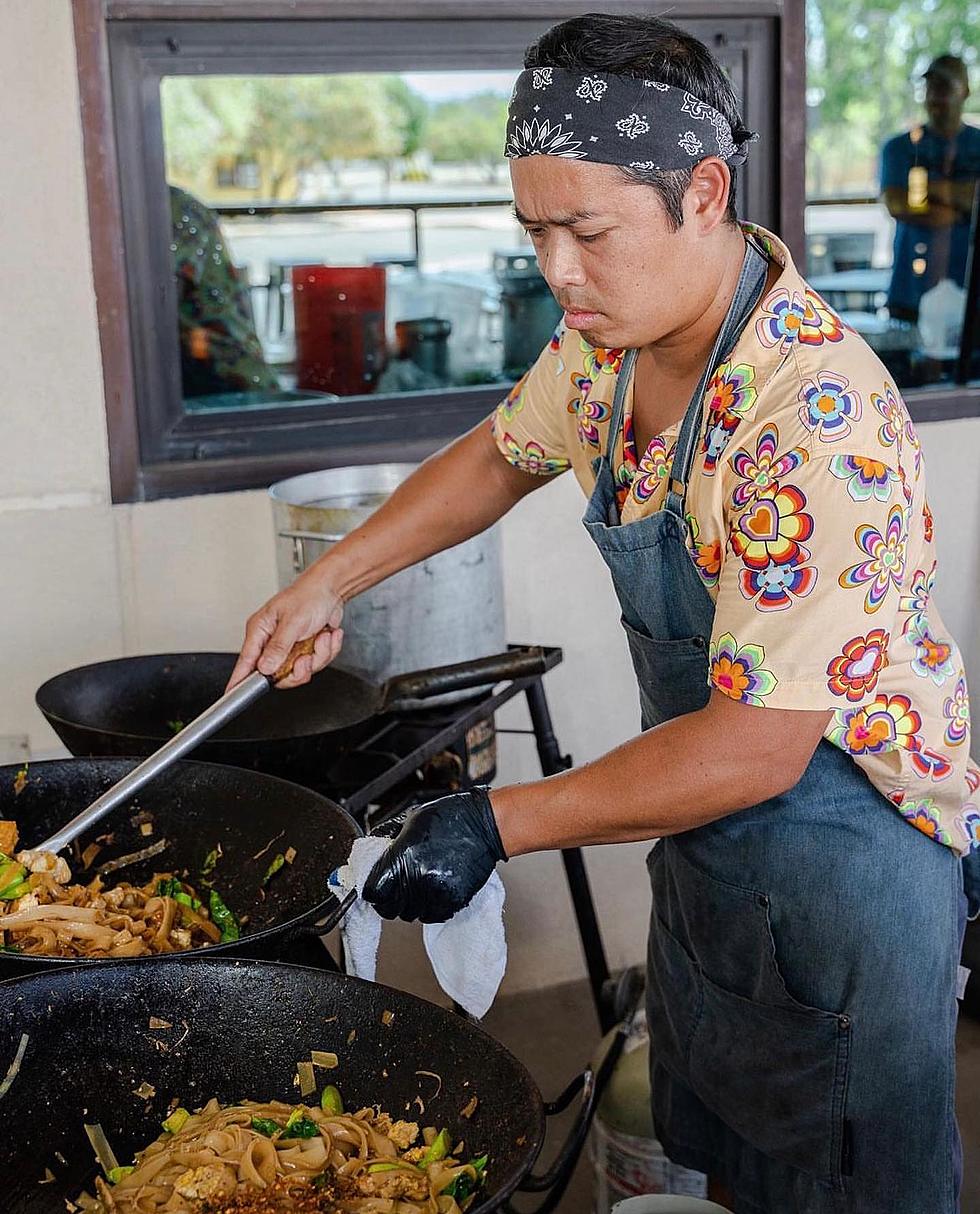 Lubbock Native Returns to Serve His Famous Pop-Up Pad Thai
Dream Kasestatad
A Lubbock native that moved out to Los Angeles to become an actor and producer is now traveling all over the world selling his famous Thai food.
Thai chef Dream Kasestatad comes from four generations of cooks in Lubbock. He started a pop-up restaurant called Pranom in honor of his 95-year-old grandmother. She actually owned a Thai restaurant in Lubbock.
The two restaurants his family started and owns are Thai Thai and Choochai.
According to Lancaster Online Kasestatad said "My family has had Thai restaurants in Lubbock for 40 years. Without our family, there would be no Thai food in Lubbock."
When he moved to LA he made a name for himself by selling pad thai and delivering it to hungry bar customers, friends and small businesses on his bicycle.
One day while cooking in a parking lot an editor for LA Weekly Magazine spotted him and put him on the cover of the food section. Since then he has been featured at numerous festivals and events. He even is on a pilot television show for Amazon Prime called "The Noodle Man" which you can stream now.
Pranom serves the classic pad see ew, pad Thai, and drunken noodles, and has vegetarian options.
He will be in Lubbock on Wednesday, May 3rd from 5 to 9 p.m. (or sellout) at Two Docs Brewing Co.
You can find out more about it on Two Docs Facebook page. You can also find out more about Pranom on its Instagram.
What House $1 Million Gets you in Lubbock vs Los Angeles
Loom inside two homes selling for $1,000,000, but one is in Lubbock, Texas and the other is in Los Angele, California.
70 Lubbock-Area Food Trucks You Need to Try
Here's a list of all the food trucks in alphabetical order so it is easy for you to find here in Lubbock. Support local!
More From Lonestar 99-5 FM