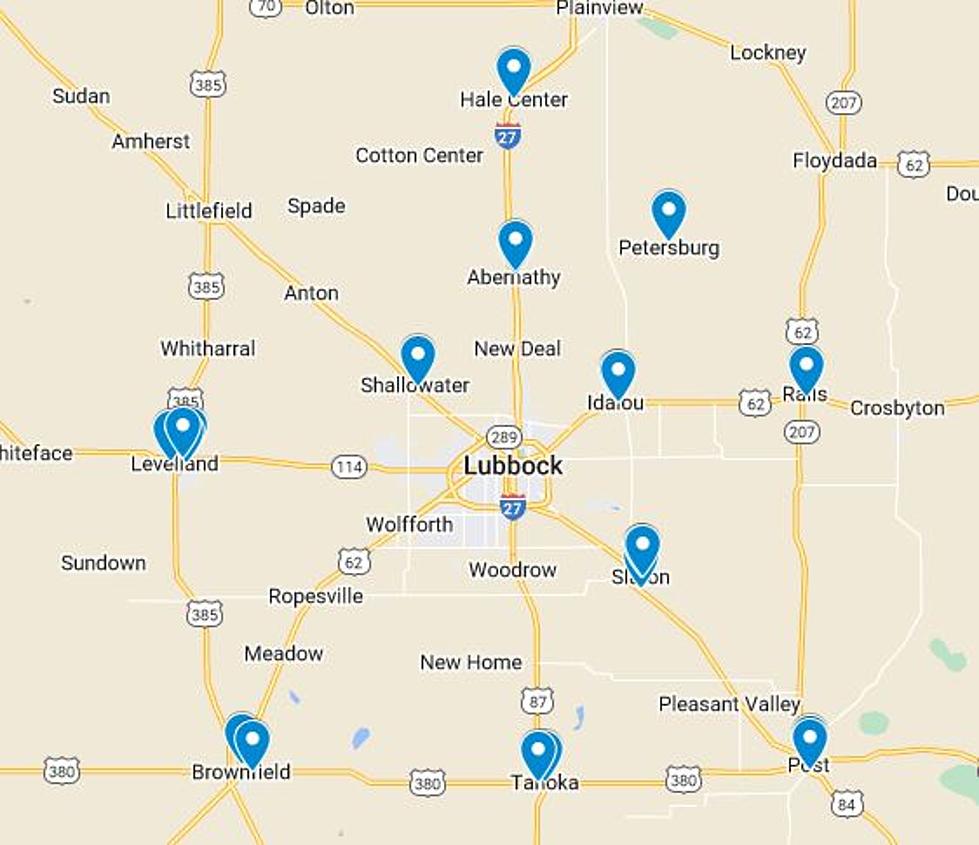 Small Town Restaurants That Are A Short Drive From Lubbock
Google Maps
Have you been wanting to try something new that is a short drive from Lubbock? You came to the right spot.
I did some digging and made a map for you guys of restaurants you need to try that are 30 minutes or less away from Lubbock.
These are all different types and all different cities but places that have good reviews. This is a great way to support local and maybe spice up date night, girls' night or just some fun with the family.
These places range from Levelland, Brownfield, Tahoka, Post, Ralls, Slaton, Hale Center, Petersburg and more. Here is the full restaurant list and below is the map.
You can find the link here. It is an interactive map that shows each city and you can click on different places. Each place will show the name, a picture, the location, the website and reviews.
ENJOY and let me know which ones you have tried of if there are any I missed.
67 Best Restaurants in Small Towns in West Texas
67 Best Restaurants in Small Towns in West Texas
More From Lonestar 99-5 FM