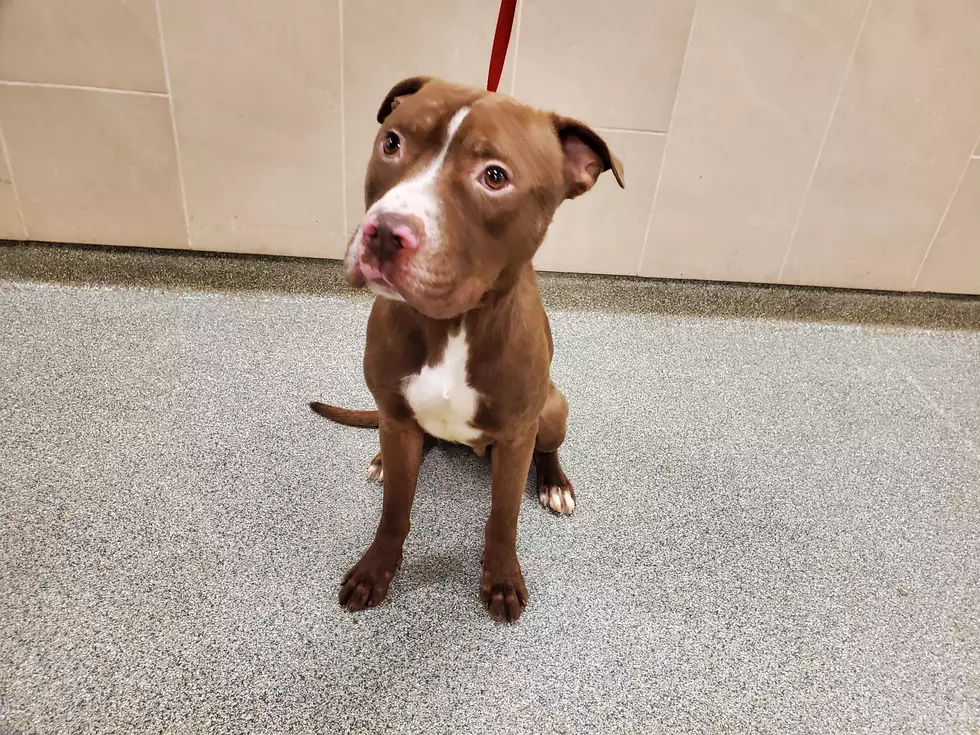 Meet Travis Scott, Your Awesome Adoptable Dog of the Week
Lubbock Animal Services
Enter your number to get our free mobile app
There's nothing like a wonderful dog to keep you company at home. A dog can be a great comfort and tremendous joy. Travis Scott would love to be a new best friend for you and your family.
This adorable dog is a wonderful sweet guy who really needs a forever home. Visit him at Lubbock Animal Services today. Here's Travis Scott's story from Lubbock Animal Services:
Travis Scott  is a brown and white Pit who came to LAS as a stray the week of Christmas 2019. He's neutered as well as up to date on all his vaccines. He is a sweet boy who is looking for his forever home and doesn't want to spend anymore holidays without a family. He would be great for any family. He has enough energy to keep up with kids while being calm enough to be a friendly inside dog. He gets along well with other dogs and would love for you to come meet him!
Adoptions include all vaccines, rabies, city license, microchip and a spay or neuter voucher if the animal is not spayed or neutered already.
It's the perfect time to find a new special four-legged best friend you and your family will love. Stop by LAS to meet this week's Awesome Adoptable Dog of the Week.
More From Lonestar 99-5 FM