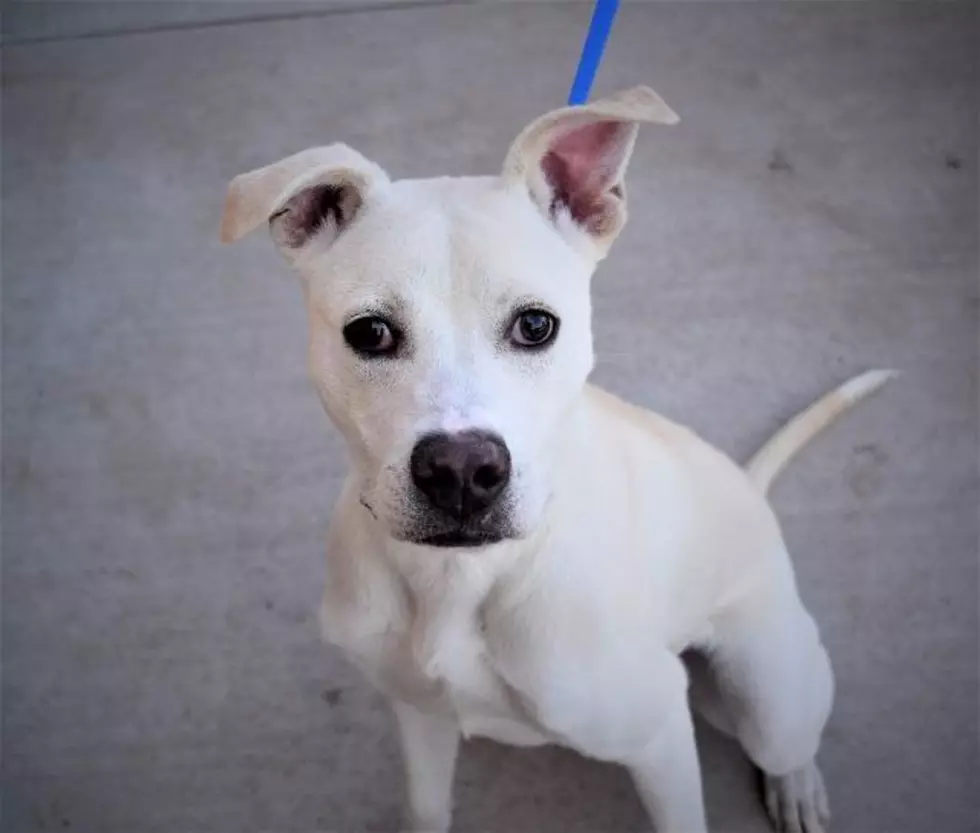 Meet Asher, Your Awesome Adoptable Dog of the Week
Lubbock Animal Shelter
Enter your number to get our free mobile app
Asher has a lot of love to give, and he has plenty of energy to run and play. It's perfect weather to throw a ball and play fetch or take a walk in the park with Asher. He would really love to be a new best friend for you and your family.
This sweet pup is a handsome white lab mix. He's smart and loving and wants to make his new family happy. This wonderful guy arrived at LAS when he was just 4 months old and really needs a forever home that is the right fit. Go on over and meet Asher at Lubbock Animal Services today. Just call 806-775-2057 for an appointment.
Here's Asher's story from Lubbock Animal Services:
 

Asher is a 11 month old white Lab mix who originally came to LAS in August of 2019. He is fixed and up to date on his shots. Asher has left and come back to LAS multiple times due to no fault of his own. He is a very playful soul with a soft spot for squeaky toys. Shelter champion of the most tennis balls in his mouth at one time, he is waiting for his forever family to come and take him home.
---
All Awesome Adoptable Dog of the Week adoptions include vaccines, rabies, city license, microchip, and a spay/neuter voucher if the animal is not spayed or neutered already.
We are so happy that Lubbock Animal Services is now reopened to the public. Now could be the perfect time to find a new special four-legged best friend you and your family will love. Make plans to go to Lubbock Animal Services, at 3323 Southeast Loop 289 in Lubbock to meet Asher, this week's Awesome Adoptable Dog of the Week.
Adventure Park Unveils New Zip Line & Ropes Course
Adventure Park Unveils New Zip Line & Ropes Course
More From Lonestar 99-5 FM