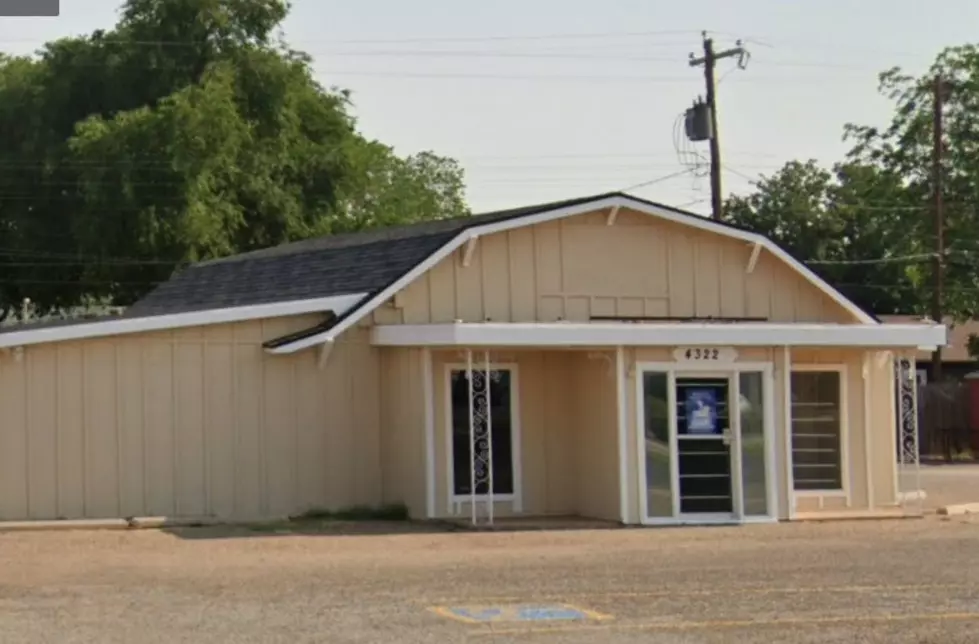 Lubbock Man Fundraising To Fix Up New Perfomance Venue For Music And Comedy
Google Street View
Lubbock resident Todd Coffman has organized a GoFundMe to raise some extra cash for what will be a new venue to showcase local talent in Lubbock. If everything goes as planned, the venue will be up and running by September 1st, 2022, and will feature comedy acts, and live music, in a BYOB atmosphere.
The building is located between One Guy From Italy, and Dunkin' Donuts, off of 50th street.
Here's what he wrote on the GoFundMe, which has raised $530 of the $50,000 goal:
"My name is Todd Coffman, and I am seeking funds to get this new business off the ground. The location is 4322 50th Street, Lubbock, Texas 79413.

The goal is to have another venue musicians, and others can showcase their talents. We will be building a stage, getting a liquor license, and getting decorations and upgrades on the building to make it a great place to listen to live music from musicians, bands, comedy acts, and artists to showcase their talents. We hope to be open by September 1st, 2022.

I have invested a lot into this business, and instead of taking on loans, I thought I would try crowd funding. We also will be renting the venue out for private parties. If you have any extra money burning a hole in their pockets, I would appreciate your help. Thank You for considering donating to the cause.

Sincerely,

Todd Coffman"
Lubbock could always use another venue to show off all of the talented musicians we have in town, and even though there are several places that host local comedy shows, local comedians like myself at constantly on the hunt for more places to perform.
If you are interested in helping out, donate here.
Top 12 Dive Bars in Lubbock
18 Places That Made Growing Up in Lubbock Awesome
How many of these cool spots in Lubbock did you hang out as a kid?
10 Lubbock Restaurants Our Parents Took Us to Growing Up
More From Lonestar 99-5 FM