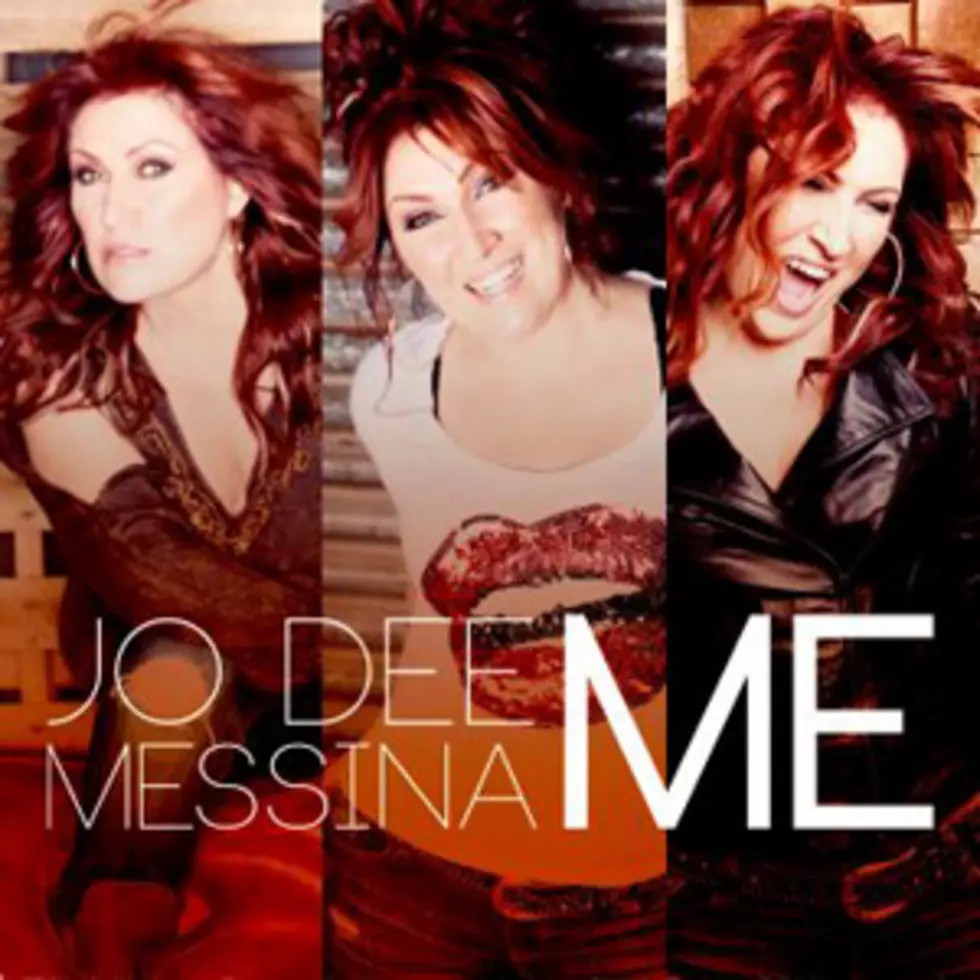 Album Spotlight: Jo Dee Messina 'Me'
Dreambound Records
Country fans who like their women weak and their music vanilla will not care for what Jo Dee Messina offers on the 12 songs that make up 'Me.' The album -- funded by a Kickstarter campaign -- is full of attitude.
It's an intensely personal album recorded during an extremely emotional time in the singer's life. She says recording this album was the toughest thing she's ever done, but there are a few songs that suggest standing in front of a microphone when your nerves are beyond frayed is actually a smart approach.
The title track and 'Like a Kid Again' are where fans will find her anguish. 'Me' is a very vulnerable performance. The normally fiery singer pulls back to show a tender side not seen from her in quite some time. 'Like a Kid Again' is peppier, but the message is similar. She's a woman who just wants to spend a day cuddling up under the covers until the rain storm passes.
At the other extreme is 'Not Dead Yet,' 'Take It' and 'I'm Free.' "You tried with all your might / You had to have control / You held on so tight / You almost crushed my soul," Messina sings to begin this mid-tempo, contemporary arrangement. Her venom is mostly directed toward unnamed persons at her old record label, but there's overflow angst on 'Peace Sign' and the new single 'A Woman's Rant.'
"I'm gonna have a come-to-Jesus / You can guarantee / When I walk through those pearly gates, I'm gonna have a talk with Eve," she sings to close the chorus on the most fun moment from 'Me.' The bluegrass-influenced country rocker cooks from start to finish. Even a the burliest of burly men will snort a chuckle and crack a smile as she gets through this.
'Me' is a female empowerment record, with a couple of soft love songs and ex-love songs ('Strong Shot of You' and 'Breaking It Down') thrown in for balance. The album's strength is its lyrics and storytelling. Few will remain unconvinced that she's 'Not Dead Yet' by the end, although the timid may not make it.
Key Tracks: 'Not Dead Yet,' 'Me,' 'Like a Kid Again,' 'A Woman's Rant'
Almost: Messina tells ToC that a song called 'Paper Airplanes' didn't make 'Me' because she couldn't get either Vince Gill or bluegrass extraordinaire Chris Thile to play on it. It's a very emotional song that makes her think of what she's gone through with her mother.
Did You Know?: Jo Dee Messina's cousin encouraged her to use Kickstarter to fund this album. His name is Alex Preston, a 2014 Top 10 finalist on 'American Idol.'
More From Lonestar 99-5 FM