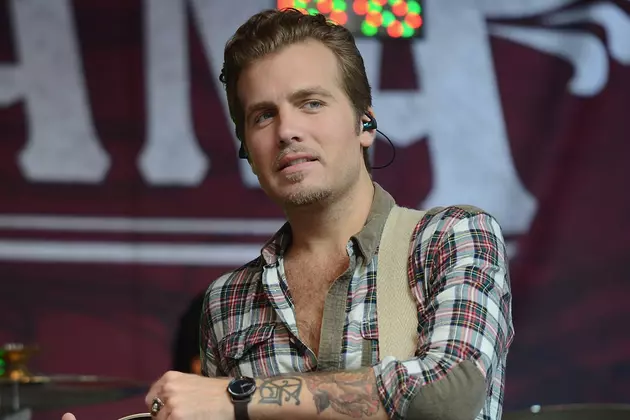 Gloriana's Tom Gossin and Wife Welcome Baby Boy
Dimitrios Kambouris, Getty Images
Gloriana's Tom Gossin and his wife Jaime welcomed a baby boy on Thursday afternoon (Jan. 7). The singer made the announcement on the band's Twitter page, calling it the best day of his life.
Casimir Latrille Gossin was born at 5:35PM on Jan. 7 and is the couple's first child. They've been married since October 2013. Tom is the older of the two Gossin Brothers, who — as of yesterday — make up the entirety of Gloriana. Both Mike Gossin and Rachel Reinert attended the wedding.
The future of the country trio is in doubt after Rachel Reinert announced she was leaving the band just hours before Tom Gossin made his announcement. Her tweet at her personal Twitter page said she was leaving to pursue a solo career, but there was no indication that she held any ill-will to either of her bandmates. As to their future on Warner Music Nashville, the label only says they're evaluating all options as they move forward.
Followers of the group wished Tom Gossin and his wife nothing but the best as they learn all about their new son. No other details about the birth were provided. Both Reinert and Mike Gossin are unmarried.
See Pics of Gloriana and Rachel Reinert Through the Years
More From Lonestar 99-5 FM