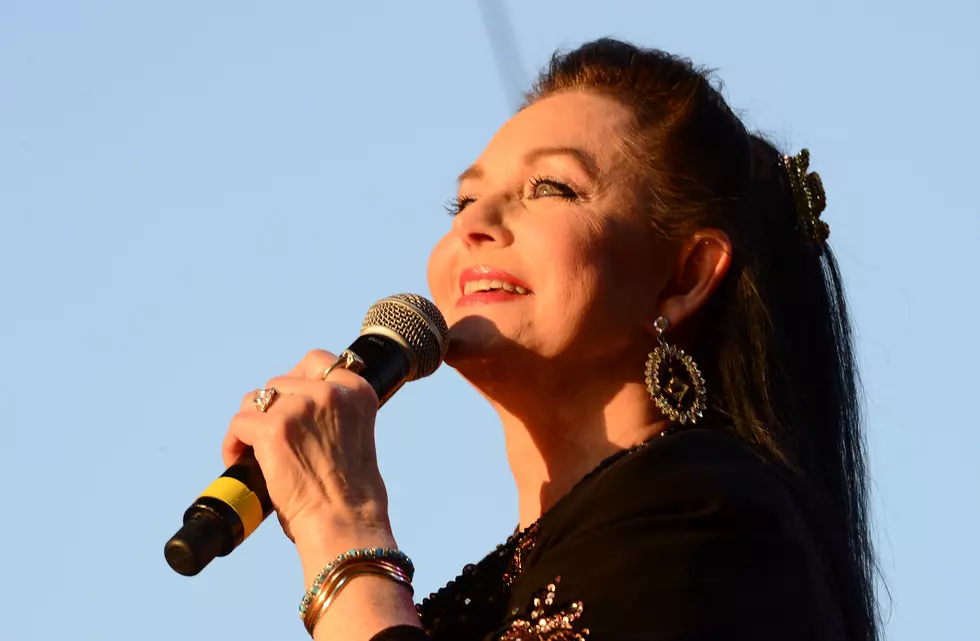 Country Legend Crystal Gayle Is Coming to The Cactus Theater in September
Frazer Harrison/Getty Images
Country legend Crystal Gayle is returning to the Cactus Theater in Lubbock, Texas for an encore performance on Wednesday, September 11th, 2019.
Powerhouse vocals and incredible music you can never forget will make a tremendous night of music as this award-winning country singer takes the stage.
Her unforgettable classics include "Don't It Make My Brown Eyes Blue" and "You've Been Talking In Your Sleep."
The show starts at 7:30 p.m., and tickets start at $45. You can follow this link to buy tickets and get more details.
The Cactus Theater is located at 1812 Buddy Holly Avenue in Lubbock.
More From Lonestar 99-5 FM