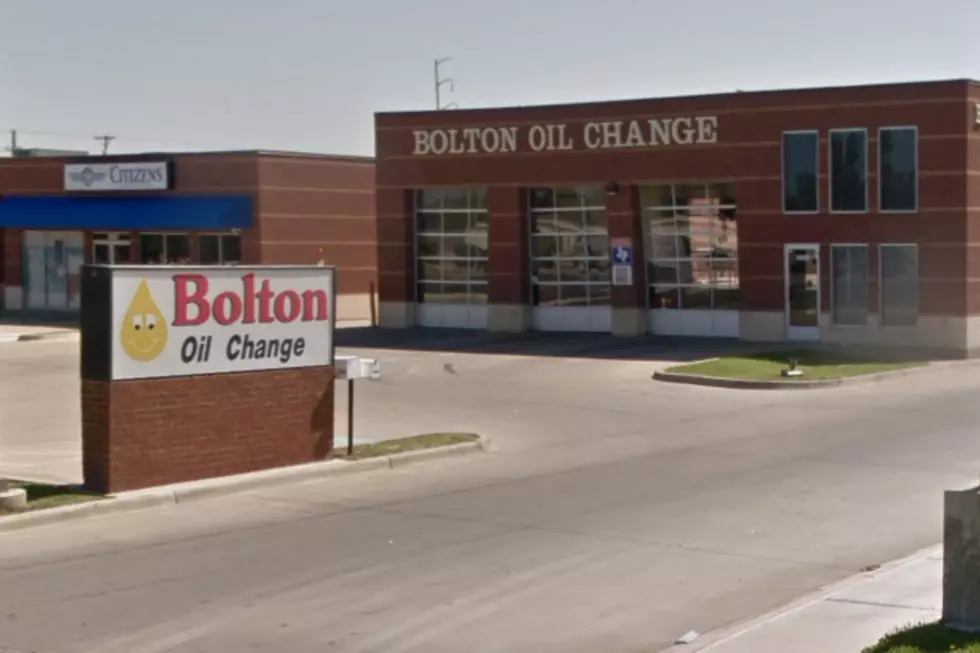 Take 5 Oil Purchases All Bolton Oil Change Locations in Lubbock
Google Street View
Lubbock's six Bolton Oil Changes have been sold to Take 5 Oil Changes, which operates over 400 stores in 17 states.
Take 5 Oil Changes has assumed operation of the Bolton locations as of July 23rd, 2019. The locations will continue to operate under the Bolton Oil name for a limited time.
Bolton Oil Company, the parent of Bolton Oil Changes, will remain in business and continue to operate their six fuel center locations throughout Lubbock.
The Bolton company has been in operation in Lubbock since 1949 when Durwood Bolton opened his first service station at 38th and Ave. Q. That station is still in operation today, along with five others.
The Bolton company also will continue their operation of Bolton Self-Storage and U-Haul at 7314 82nd St.  In addition, the Bolton company owns several commercial properties in Lubbock and will continue development in those areas.
Today, all Bolton properties are being operated by Durwood's two sons, Scott and Charles Bolton, and some of their children.
More From Lonestar 99-5 FM