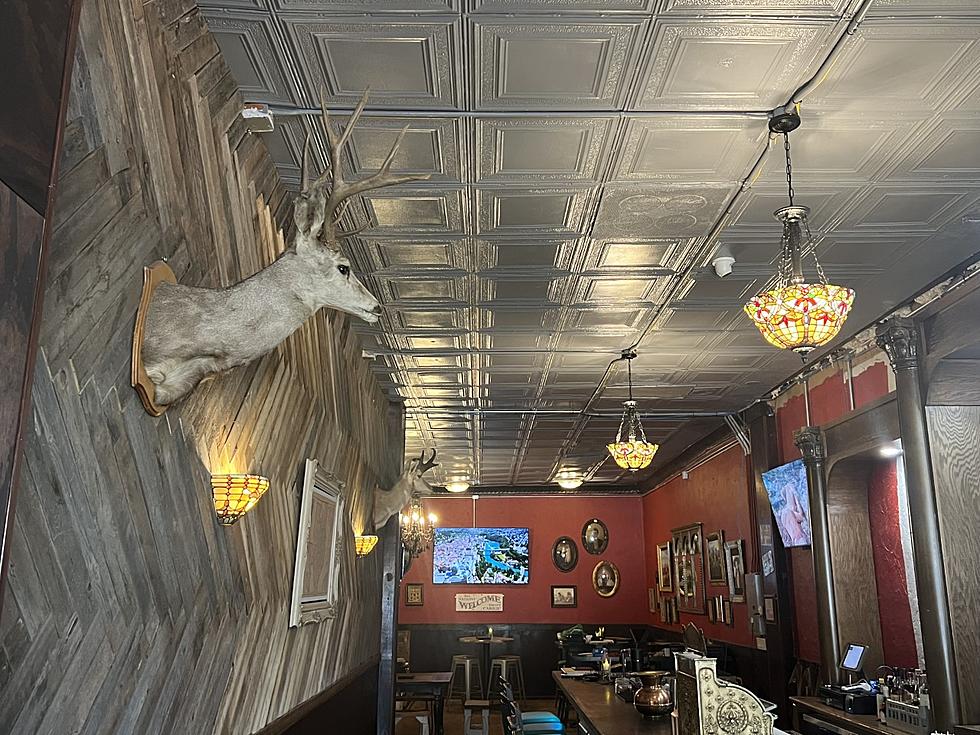 A Piece Of Old Western Style Is Coming To A New Lubbock Bar
Kelsee Pitman, Townsquare Media
A new bar is coming to Lubbock's Historic Depot District.
Shotgun Sue's Saloon is going to be a unique place in Lubbock. The saloon will have history and craft drinks.
The owners Vince Vasquez and Tim Tremoni were looking around for a space and when they walked into this location they just knew exactly what they wanted.
They wanted to make a saloon with a historic cash register, original tile ceilings, antiques and old westerns playing.
"It's a long shotgun style bar, high ceilings, I think the building was built in the late 20's. It just told us what we wanted," said Tremoni.
Tremoni has been in the bar business for 40 years, he is the managing partner and head bartender. He has helped make this happen and worked on the construction. You can see they have come a long way from these pictures.
They want to make it comfortable for their customers. They worked hard to find the perfect chairs to make you want to relax and stay awhile.
"We went to almost every bar and just sat in their chairs and we were like we have to spend money on chairs because I want them to be comfortable, " said Vasquez.
They want people to see how much detail and time they put into the bar. They want it to be comfortable, fun and even some liquors you never have seen.
"I like the Depot because there are people, activity, there's life and you can just walk bar to bar. It's old, it speaks to you," said Tremoni.
They want to play with your pallet and make different drinks you have never heard of or tried. For example, using smoke or shots from a bison horn. It is all going to be fresh, fresh fruits and no soda fountains. All the sodas will be bottles. They will also be able to make classic cocktails as well.
They are working on having food trucks out to serve food and have drinks to pair with the food.
"So if it's Mexican food, steak, we want to make a special drink menu for that special truck," said Tremoni.
They hope to have live music offered some days and also have TVs but they play old westerns. They will have normal bar hours but if there are special events happening in the area they will also open up for that as well.
You will soon be able to check them out at 1718 Buddy Holly Ave, Ste B, Lubbock, TX. They hope to have their opening on April 1st, 2023. You can also find out more details on their Facebook.
9 Lubbock Bars With The Best Drink Specials In Town
9 Lubbock Bars With Excellent Patio Vibes
Kick back on the patio of one of these popular local hangs.
More From Lonestar 99-5 FM