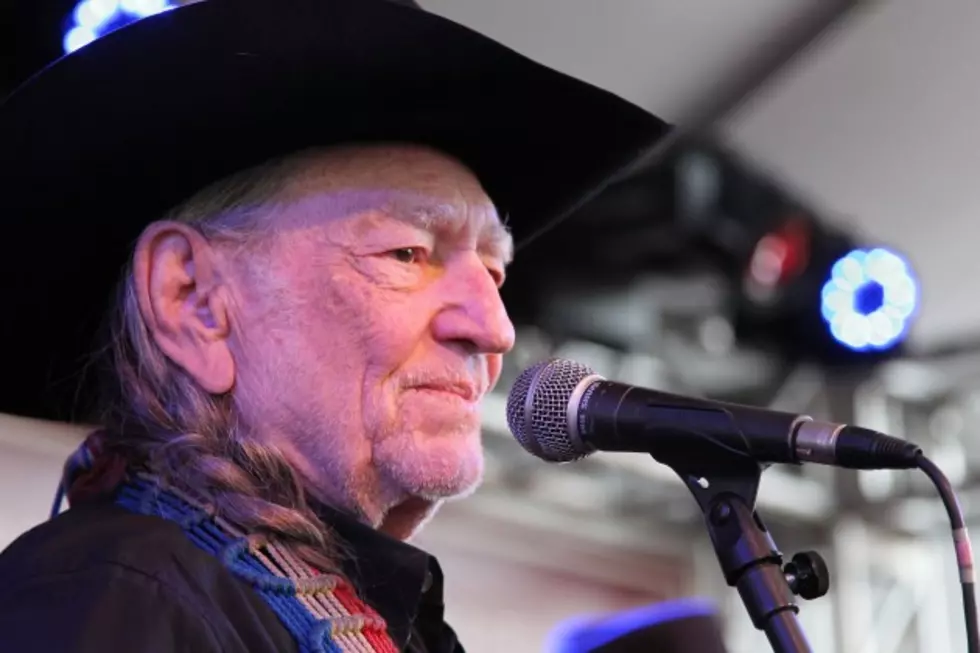 Willie Nelson: It Won't Be Long Until Marijuana Is Legal in the U.S.
David Buchan, Getty Images
Abbott, Texas native Willie Nelson is a well-known marijuana legalization advocate. Following the legalization of the drug in Washington, D.C. and Oregon, the Texas country singer appeared on CNN to talk about why he thinks it won't be long until marijuana is legalized all over the U.S.
In the interview with CNN anchor Brooke Baldwin, Nelson touched on why he believes marijuana will be legalized across the United States sooner rather than later.
"Once people have realized basically how much money is in it, that it's a very lucrative business and it won't take long for the rest of the states to come around," he said.
Baldwin asked Nelson if he thought that the legalization of pot in D.C. would help citizens there get along better.
"I really think stress is the cause of a lot of our problems, and I really believe the best medicine for stress is pot," said Nelson. "Yeah, I think it would make us get a long better all over the world."
Baldwin then fought back laughter when she asked Nelson to discuss the possibility that he smoked marijuana on the roof of the White House. The country legend dodged the question, only admitting that "it's a really great scene up there."
Do you think marijuana should be legalized across the U.S.? Take the poll below and let us know.
More From Lonestar 99-5 FM