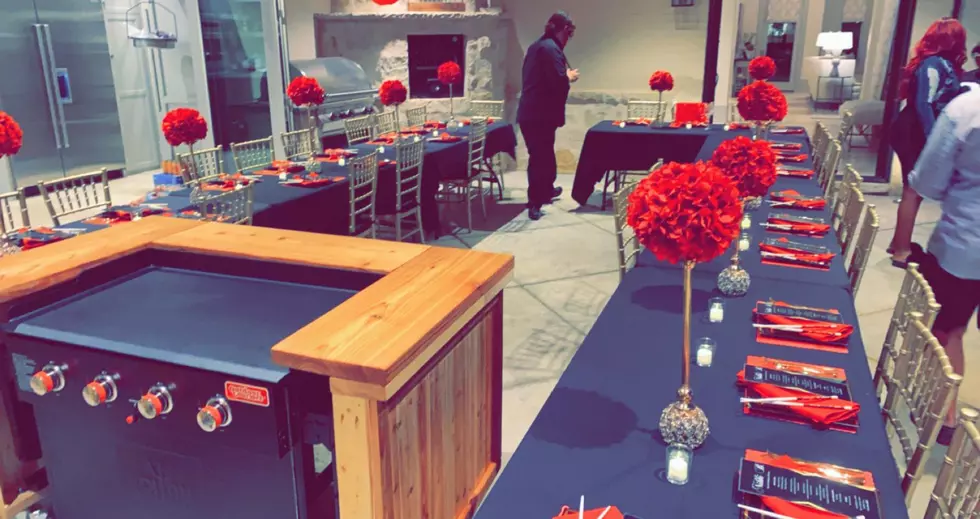 Want To Bring The Hibachi Experience Home? Lubbock Now Offers It
Ethan Staggs
This is something I have been waiting for Lubbock to get.
Whenever I see really cool things or opportunities I know it will come to Lubbock but sometimes it takes a little while. This was one of those things.
A couple of my old hometown friends in Austin posted about an experience that I was super jealous of, a Hibachi at home. They had it for one of their birthday parties.
You just invite them to your house and the do all the work, well Lubbock we can finally step up our party game.
Ethan Staggs is the one who brings it to Lubbock and surrounding areas. His team will come set up, decorate, cook and clean. All they need is a space to do it.
They bring on all the full-on fire and tricks you know and love. Plus all the food is from scratch and locally sourced ingredients. They say the price varies on how many people you have at the party and what you would like to eat/them to cook.
Here is a look at one party they just had for someone's 40th birthday below.
Now this is definitely something I want to have at my next party and honestly, I will come to yours as well. haha
You can find out more about it or request your next party here. That will show you more details, pricing and where you can sign up to get started on all the fun.
Hibachi on everyone!
Venues to Say 'I Do' in Lubbock
Here Are the 19 Best Places in Lubbock That Offer Wi-Fi
Whether you want to browse the internet in peace or get some work done, these spots in Lubbock provide free wi-fi.
More From Lonestar 99-5 FM