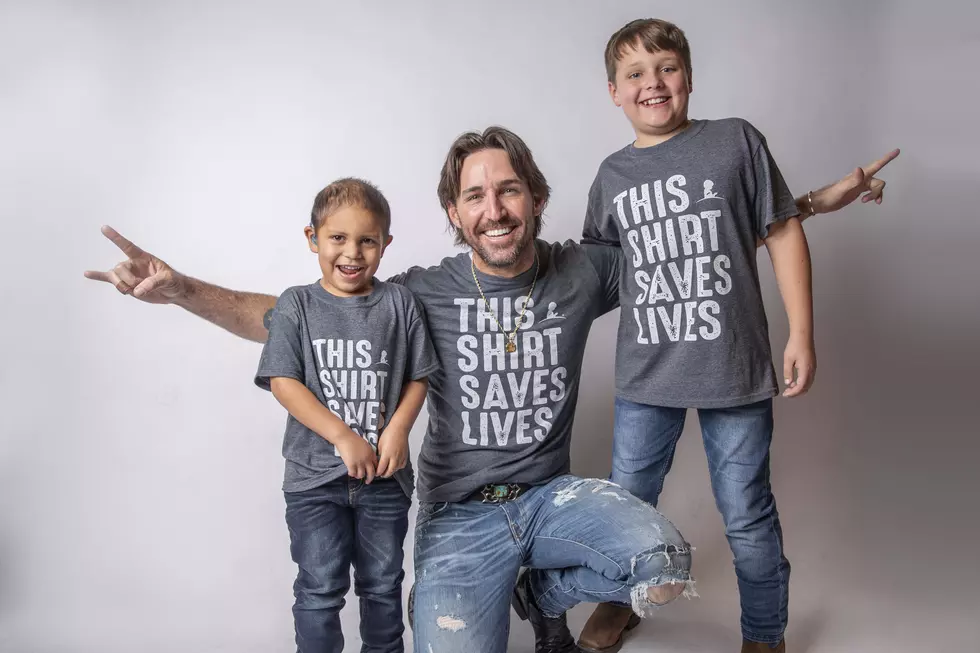 The St. Jude Radiothon Kicks Off Thursday on Lonestar 99.5 in Lubbock
ALSAC
Enter your number to get our free mobile app
The 2020 St. Jude radiothon kicks off Thursday on Lonestar 99.5 FM. Here's what you need to know so that you can become a Partner in Hope.
We are excited to once again be sharing the St. Jude message with you. This is an incredible opportunity to really make a difference in the fight against cancer for the kids at St. Jude Children's Research Hospital and everywhere.
When you become a Partner in Hope with a $20 per month pledge, you'll receive the awesome This Shirt Saves Lives t-shirt just like the one Jake Owen and the kids above, and so many of us, are wearing.
Your pledge makes the work they're doing at St. Jude Children's Research Hospital possible. St. Jude families never receive a bill for treatment, travel, housing or food, so they can focus on what's most important helping their child live. Your donation makes this possible.
St. Jude is conducting important research that may one day lead to a cure. St. Jude gives hope to children fighting cancer and other deadly diseases.
Please become a Partner in Hope with the Lonestar 99.5 St. Jude Radiothon by calling 1-800-795-1800. You can also click this link to make your donation to help the children at St. Jude.
We're extremely grateful for your generous support. None of this is possible without you.
Please join us for this year's radiothon event Thursday and Friday, February 6th and 7th, 2020, on Lonestar 99.5 and on the free Lonestar 99.5 app.
A great big thank you to all of you who have supported our St. Jude Radiothon. We hope that this year you will again become a Partner in Hope.
More From Lonestar 99-5 FM