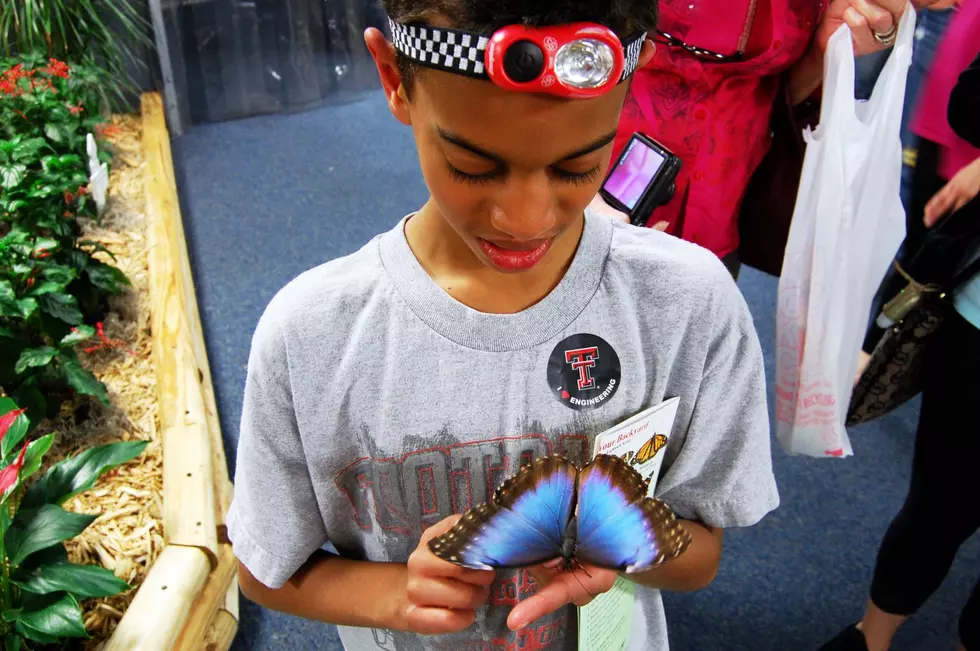 The Butterflies Alive! Exhibit Opens Saturday At The Science Spectrum
photo courtesy Science Spectrum
The 'Butterflies Alive!' Exhibit at Lubbock's Science Spectrum and 'Flight of the Butterflies' in the Omni Theater open Saturday March 9th.
Enter the beautiful 'flight house' and walk into a green and floral wonderland of butterflies. Be amazed as they flutter all around you with their vast delicate winged color show.
You can also attend the Omni film showing 'Flight of the Butterflies' and learn the story behind a miraculous Monarch butterfly migration, see the incredible trailer below..
You can follow this link for all the Science Spectrum details. The exhibit and film run March 9th - June 9th.
Listen to Lonestar 99.5 for your chance to win tickets!
More From Lonestar 99-5 FM