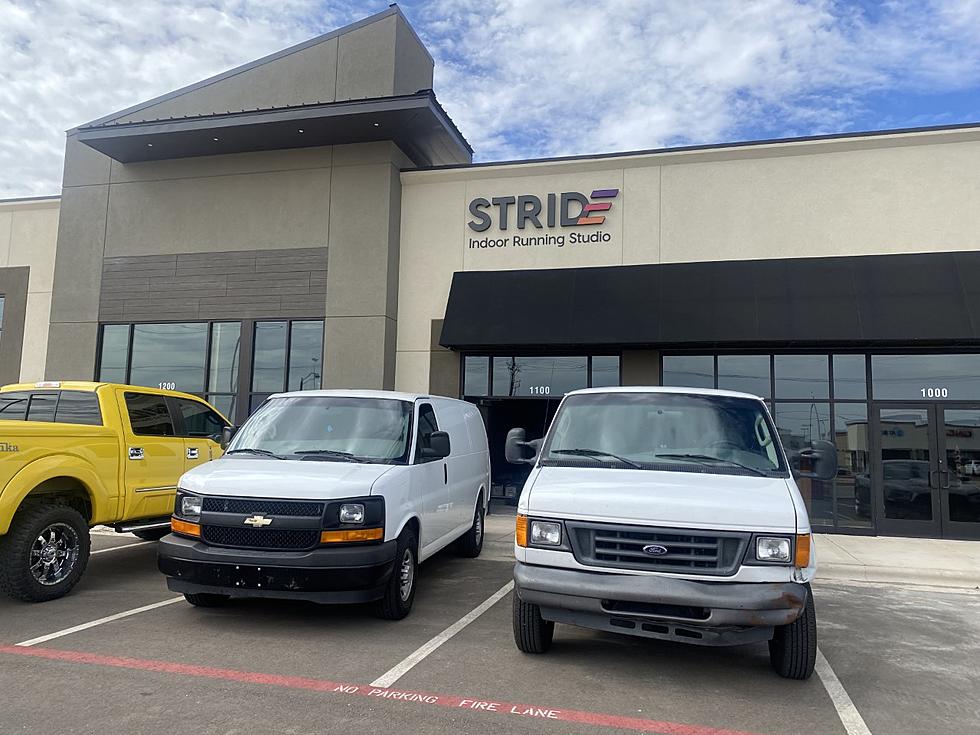 Confidently STRIDE Into a New Body: A Unique Gym Opening Soon in Lubbock
Kelsee Pitman, Townsquare Media
Working out constantly is hard. No matter if it's time, encouragement or just the lack of motivation. Well, a new place that's set to open up in Lubbock is trying to change that for you.
STRIDE says their missing is to "reinvent the definition of a runner through strategically-designed coached indoor running and walking classes taken at your own pace, empowering every client to cross their own personal finish line."
How it works?
You sign up for a class and trainers are with you every step of the way to make sure you hit your goals.
Why it's different?
They use Woodway Treadmills that are specifically requested by professional sports teams and rehabilitation facilities due to their patented design, delivering a unique, premium experience to our clients. For me, that sounds amazing because it is hard to run after I tore my ACL, so maybe it will help?
They've three different class formats: each one has a different focus and variety.
The first, The Stride, which is a 55-minute treadmill class that changes speed and is designated for anyone to be able to do. The second, The Combo, is a total body workout which has a treadmill workout and strength training. The last choice, The Core, is exactly what you are thinking. It's mostly a treadmill workout that combines with a core strengthening section at the end to work on your abs.
Obviously, the owners of STRIDE still have a little work to do before they open to the public. Below is a photo of what the inside of the space looks like right now (October 13th). But we expect it to quickly morph into their dream workout facility.
If you aren't sure if you want to try it, their website shows that you can try your first class free. The local STRIDE representative says they are set for their soft opening on January 19th and their grand opening will be January 29th at 11430 Quaker Ave., Suite 1100 Lubbock, Texas 79424.
If you know any new places opening up or want us to cover somewhere cool please email me! I love trying new places, contact me, kelsee.pitman@townsquaremedia.com.
The 36 Best Action Shots From Every Patrick Mahomes Playoff Game
10 Famous People Who Went to Texas Tech University
More From Lonestar 99-5 FM