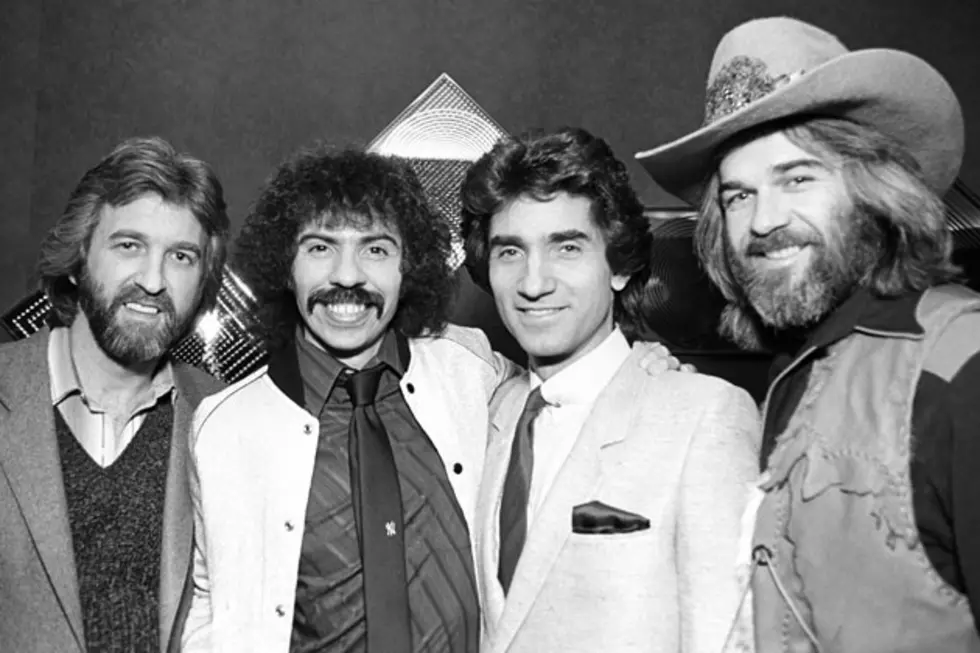 Ronnie Gant, Publisher Responsible for 'Elvira' + More, Dead at 69
Kirk West, Getty Images
Ronnie Gant is another man who quietly helped shape the careers of many famous country stars while receiving little public attention. The Oak Ridge Boys and Garth Brooks are two acts that owe him a tip of the hat this week. Gant died on Saturday (Jan. 4) in Nashville.
The Oaks had a few hits before Gant brought them 'Elvira,' but that was the song that made them a national sensation. The story goes that Gant heard a bar band in Texas perform the song and he immediately thought of Joe Bonsall and company. 'Elvira' had already been recorded by Rodney Crowell and Kenny Rogers, but it was the Oak Ridge Boys' version -- and Richard Sterban's signature "giddy up ba-oom papa oom papa mow mow" -- that made it a chart-topping Platinum single.
"It was RONNIE GANT a song plugger for ACUFF ROSE who first thought that ELVIRA should be recorded by the OAK RIDGE BOYS... RIP Ronnie," the group tweeted on Monday.
'Thank God for Kids' was another hit pitched to the Oak Ridge Boys. Later, Gant would go to work at Acuff-Rose/Opryland and help sign the likes of Patty Loveless and Skip Ewing. After opening his own publishing company in the late '80s, he quickly found success with a Dewayne Blackwell and Earl Bud Lee-written song called 'Friends in Low Places.'
According to CMT, Gant died at the age of 69 at the Centennial Medical Center in Music City. He leaves behind wife Gale and children Heather, Bret and Brian. A visitation is scheduled for Saturday (Jan. 11) at Cole and Garrett Funeral Home in Goodlettsville, Tenn.
More From Lonestar 99-5 FM