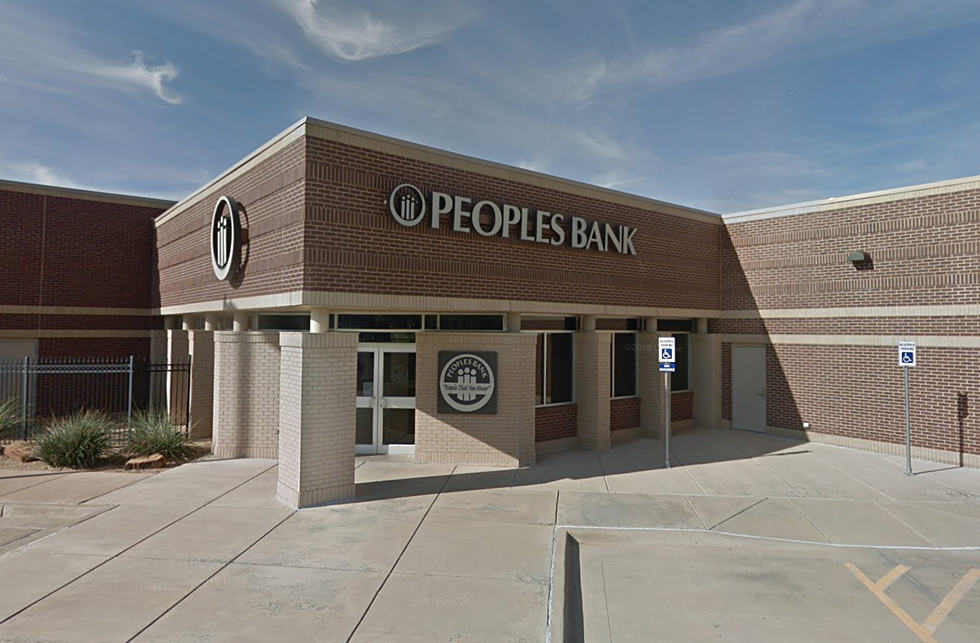 Peoples Bank Closing Bank Lobbies Amid Coronavirus Pandemic, Drive-Thru Lanes Remain Open
Google Maps
Enter your number to get our free mobile app
The bank, which has locations in Lubbock, Nazareth, Shallowater, Lorenzo, Slaton and Post, will begin to limit access to lobbies on Saturday, March 21st, 2020. That same day, the 82nd Street branch's lobby will be closed indefinitely, with the motor bank remaining open.
On Monday, March 23rd, 2020, lobbies at the rest of Peoples Bank's locations will be closed, with motor bank access still available.
The bank is urging customers to use their drive-thru lanes if they must leave their homes to bank. Peoples Bank's online banking and mobile app are also available. The free app is available for iOS and Android devices.
Read Peoples Bank's full COVID-19 statement below.
At Peoples Bank, we are taking a number of proactive steps to protect our customers and employees while continuing to serve our customers and meet their financial needs.
Beginning Saturday, March 21st, we will be limiting access to our bank lobbies to support social distancing and to follow recommendations from the Centers for Disease Control and Prevention.
Effective, Sat., March 21st, the lobby at our 82nd street location in Lubbock will be closed until further notice, but our motor bank will be open.
Effective, Mon., March 23rd, the lobbies at all of our other locations will be closed until further notice, but our motor banks will be open.
Our doors may be closed, but your bank is still open.
At Peoples Bank, we are committed to continuing to meet your financial needs during this time of uncertainty, so we have the following options available:
Call 806-794-0044 or your local branch to set up an appointment with a bank representative.
For teller transactions, visit our drive through lanes. They are operating normal business hours.
Utilize our online banking and mobile app to check balances, transfer funds and pay bills.
It is important that our customers understand that Peoples Bank remains strong and we will continue our high level of customer service as we work through these unprecedented challenges together.
---
More From Lonestar 99-5 FM