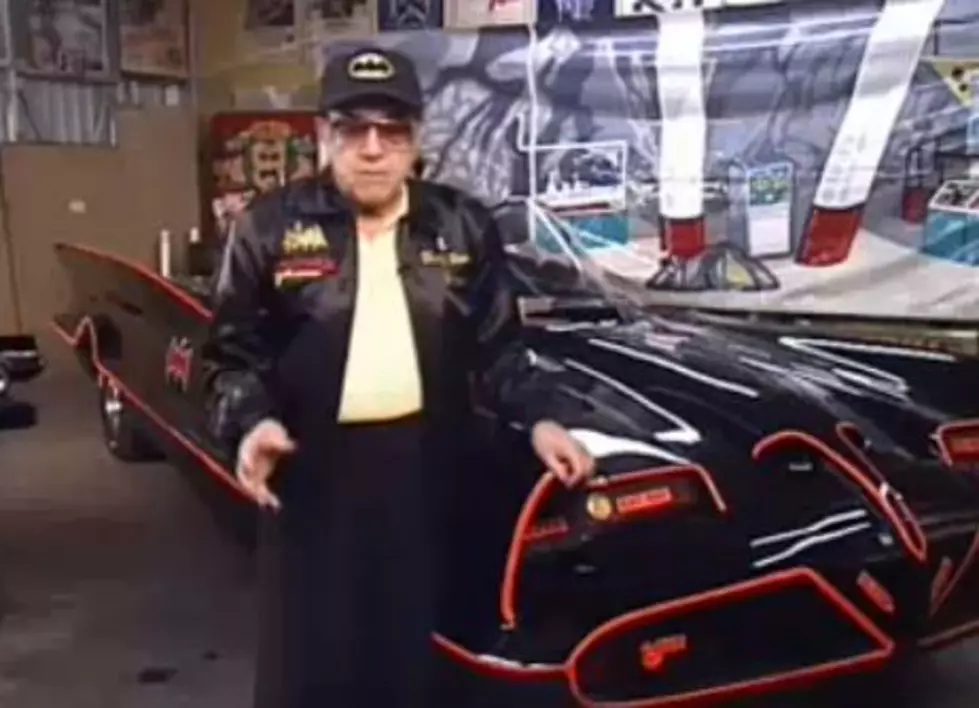 Original Batmobile Auctioned Off For Record $4.6 Million
YouTube
In 1965 George Barris bought a 1955 Lincoln Futura for one dollar. He just auctioned it off for $4.6 million.
Granted, Barris, 87, put about $15,000 into vehicle after his initial purches. Oh, and there is the small detail that in 1966 the 19-foot long car became the first Batmobile used in the iconic 1960's TV series 'Batman.'
On the show, the Batmobile had lasers, oil-slicks and a Batphone. It was piloted by actor Adam West, who famously portrayed the Caped Crusader.
When the final gavel dropped at the Barrett-Jackson auction house in Scottsdale, AZ, the Batmobile had tied the Aston Martin DB5 Sean Connery drove in 'Goldfinger' for the most expensive car ever sold.
Car collector Rick Champagne was the winning bidder. When asked where he would store his new prize, he quipped: "In the living room. I'm going to tear down a wall and put in my living room."
See what Champagne got for a cool $4.6 million in the video below.
More From Lonestar 99-5 FM