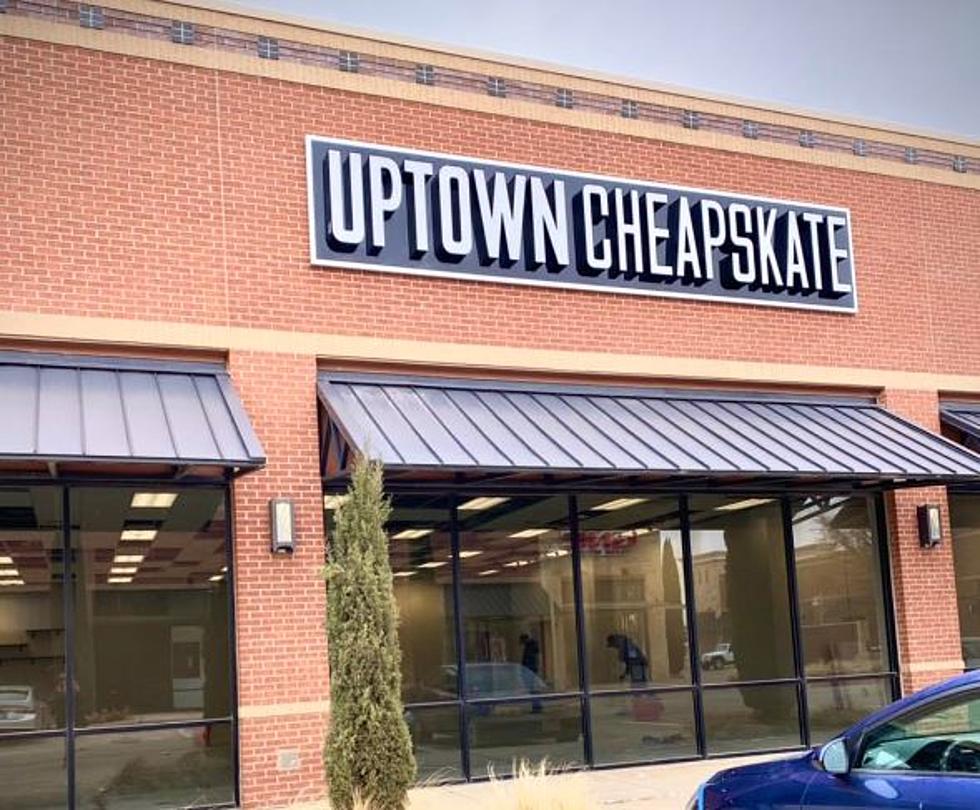 New Lubbock Thrift Store Sets Opening Date, Giving Back To Charities
Uptown Cheapskate
If you are looking to sell some clothes or buy gently used clothes, there is a new store opening in Lubbock just for you.
It is called Uptown Cheapskate and was first started back in 2009 in Salt Lake City, Utah. Today, Uptown Cheapskate has expanded to over 80 locations in 23 states. With its solid franchise concept and strong family roots, Uptown continues to grow, bringing great like-new fashions at cheapskate prices to people all over the country.
Uptown Cheapskate has ranked 9 years in a row on the Entrepreneur Magazine's Franchise 500 list. For 3 straight years, we've received their "Best in Category" designation.
All you have to do if you want to sell your clothes is bring them in and they will give you cash on the spot or you can get stuff they already have there with a 25% more in-store credit. You do not need an appointment and can shop while you wait.
They take brands like Free People. Champion, Zara. Vans, Old Navy, Nordstroms, Lululemon, Levi's, H7M, and more. They will show on their website what is "in demand" so you know what you need to bring. For example, right now it says fall and winter styles, athletic wear, sneakers and boots, and men's fashion.They loved to give back so any items that we're unable to purchase due to style, wear, or condition they gladly donate to a local charity on your behalf or you can take these items back with you.
Uptown Cheapskate hosts two annual Charity Fill-A-Bag Sales at our local stores, which goes to support buildOn, an organization that builds schools in developing countries. These Fill-A-Bag Sales are exactly what they sound like: customers pay a small donation (around $20) and are able to stuff as many items into the bag as they can and all of the money goes directly to buildOn.
Since 2015, they have raised more than $650,000 to build more than 21 schools in developing countries such as Mali, Burkina Fason, Senegal, Haiti, Nepal, Malawi, and Nicaragua.
They are currently hiring buyers and fashion consultants for this location, you can apply here.
They will be located in Lubbock at the Canyon West Shopping Center, 5027 Milwaukee, Bldg F, Ste 100. Their grand opening is set for May 11th, 2023 from 10 a.m. to 8 p.m.
They will have more than 1000 different products to shop from.
More From Lonestar 99-5 FM