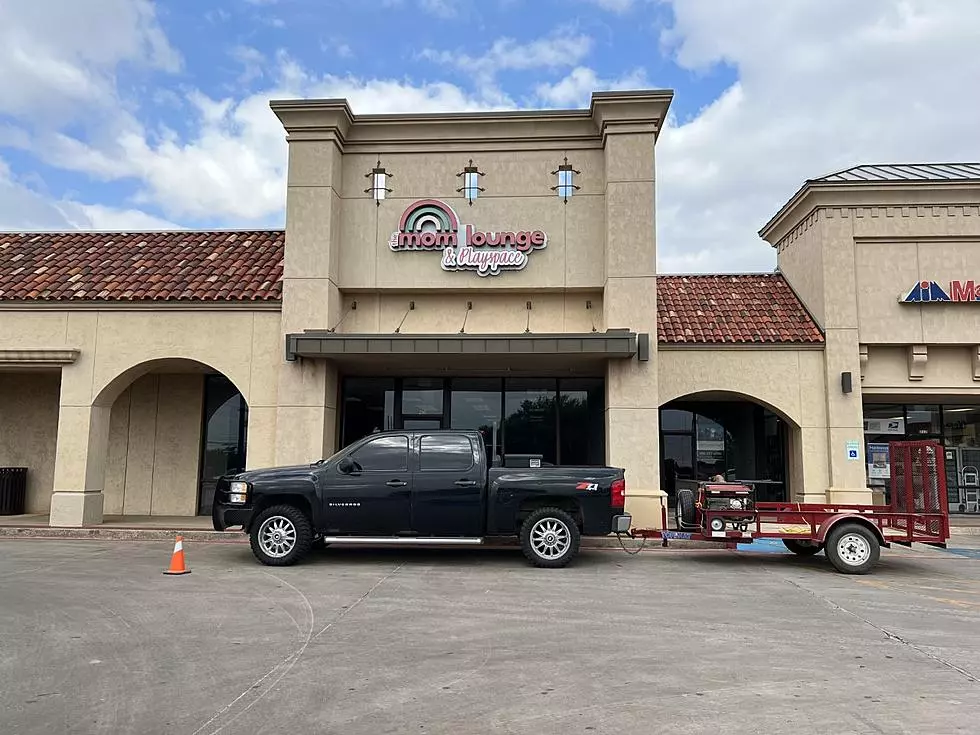 Lubbock's Mom Lounge & Playspace Sets Grand Opening Date
Kelsee Pitman, Townsquare Media
Back in May, we told you about an awesome mom lounge that's coming to Lubbock. Well it is finally time.
The Mom Lounge and Playspace is going to be where moms can go to unwind and also lets their kids play. Moms work hard and they deserve something like this in Lubbock.
The owners, Mary McCabe and Anna O'Steen, started this as an option for moms to do just that while also simulating their children to explore, learn and grow. The owners' goal is to let moms heal and be happy.
This isn't like other places you have seen here. This business will offer moms prenatal and postnatal education opportunities, mommy and me classes and prenatal yoga. There will also be courses on baby signing and infant massage.
While that's already so much, there is more. The Mom Lounge and Playspace will have an indoor safe space for your children to engage in activities. Your kids can get active and enjoy the area to learn and grow, you can sit back and enjoy some neck messages.
According to our last story about the business, Maria Montessori once stated that "the goal of early education should be to activate the child's own natural desire to learn." These opportunities for cognitive growth will not only promote creativity and self-discipline, but they will also teach cooperative play. This type of resource can be hard to find here in the Hub City unless your child is enrolled in school, making this a spectacular place for young toddlers to build a foundation for success.
You can also book them for a party or rent their classroom out for birthdays, baby showers, mom's night out and so much more.
The signs are hung and they are ready to open at Village Shopping Center at 82nd and Quaker. Their grand opening is on Monday, January 16th, 2023. You can find out more about them on the Facebook page.
40 Lubbock Restaurants With Great Daily Specials
5 of Lubbock Local's Favorite Places to Get Hot Chocolate
More From Lonestar 99-5 FM