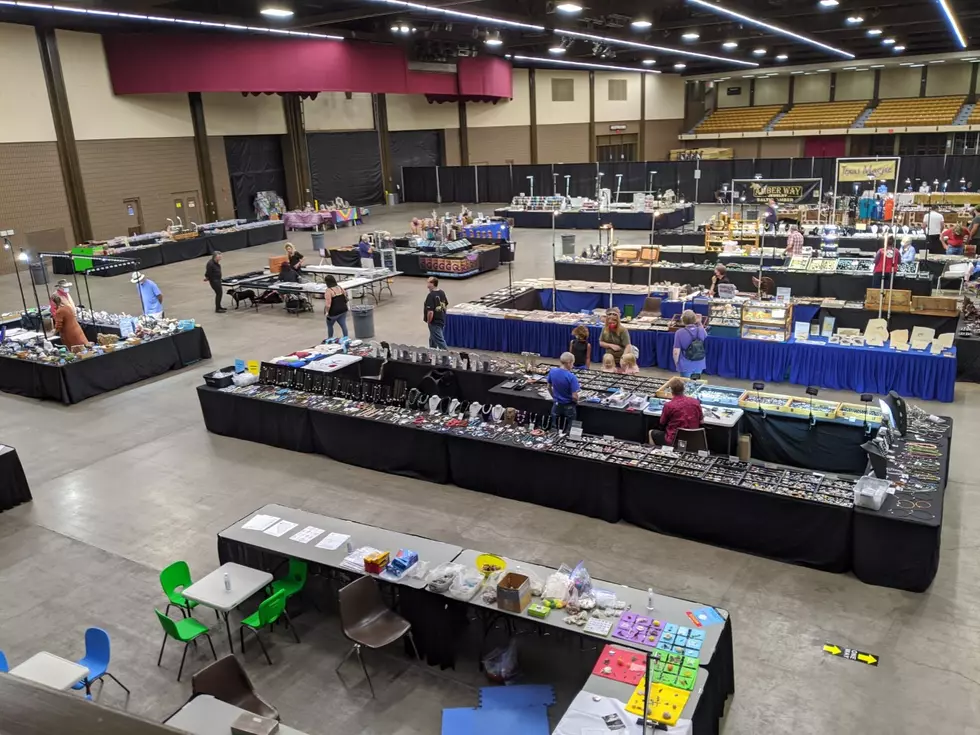 Love Rocks & Gems? Don't Miss Out On This Lubbock Show & Sale
Walt Beneze
Now, this is a fun event I have been to and loved.
The Lubbock Gem and Mineral Society puts on an annual show and sale event that is really cool to check out. The group is a 501c3 educational organization that seeks to provide guidance, education, and information, share ideas and techniques, and assist in developing and refining skills through the combined resources and knowledge, and experience of the Society's Members. The Lubbock Gem and Mineral Society's annual show and sale is the society's largest fundraiser and thus the largest source of operating capital.
This will be the biggest show they have ever had, with select dealers from near and far selling extraordinary minerals, jewelry, fossils, beads, crystals, rocks, specimens, rough, slabs, cabochons, and geode cracking. The geode cracking was definitely my favorite thing to do, so don't miss out on that.
Demonstrations include cabochon fashioning, gemstone faceting, sphere making, silversmithing, and wire wrapping. A fluorescent tent will showcase rocks and minerals that seem to glow in the dark, and there will be displays of the private collections of club members. Presentations by local geologists will go on throughout the day. There will be a club sales table, a silent auction, hourly door prizes, and two grand prizes. The kid's area will have games and educational material, with prizes that are easy to win.
Show Chairman Walt Beneze told us, "we have more dealers coming than we have ever had, from Arizona, New Mexico, Oklahoma, Arkansas, Louisiana, and, of course, Texas. This is more than shopping for rocks; our demonstrations, lecture series, and displays by our club members are first-rate too. We want this to be the best family-friendly experience anyone can have."
The event will be on September 24th & 25th, 2022, at the Lubbock Memorial Civic Center.  If you want more information about the LGMS, you can visit their official  website or join them for their monthly meeting, held every first Tuesday of the month, at 7 p.m. at 3007 33rd Street, Lubbock, Texas.
10 Safest Neighborhoods in Lubbock
Here are Lubbock's 10 safest neighborhoods according to violent and property crime numbers found on
Neighborhood Scout.
10 Highest Appreciating Neighborhoods in Lubbock Since 2000
Here are the 10 highest appreciating neighborhoods in Lubbock since 2000, according to
Neighborhood Scout
.
More From Lonestar 99-5 FM