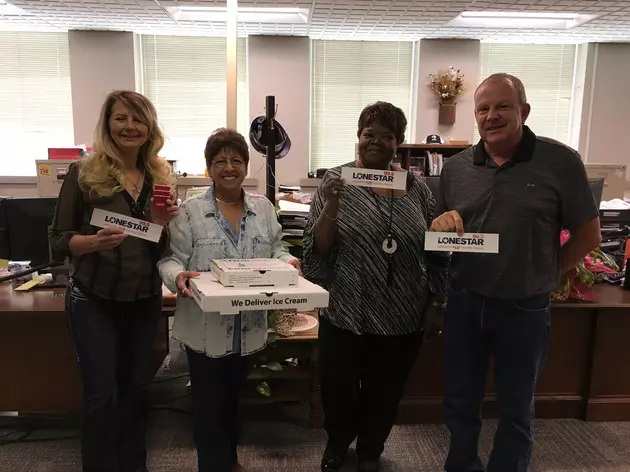 Lonestar 99.5's Office Party Winner of The Week Is Southern Cotton Oil Company
Jan M., Lonestar 99.5
We're very happy to announce Southern Cotton Oil Company is the winner of a fantastic office party from Pepe's Pizza & Ice Cream. Lonestar 99.5 was out on Friday to bring them pizza, wings and ice cream from Pepe's. Congratulations!
We even received a little tour (thank you!) from the employees. We were educated and it was amazing to see the many products processed from cotton.
Every Friday, Lonestar 99.5 will pick one winner and deliver pizza & ice cream from Pepe's Pizza & Ice Cream in Lubbock. The party includes: One large specialty pizza, 12 traditional wings, and one-quart hand-packed ice cream with three mix-Ins!
More From Lonestar 99-5 FM