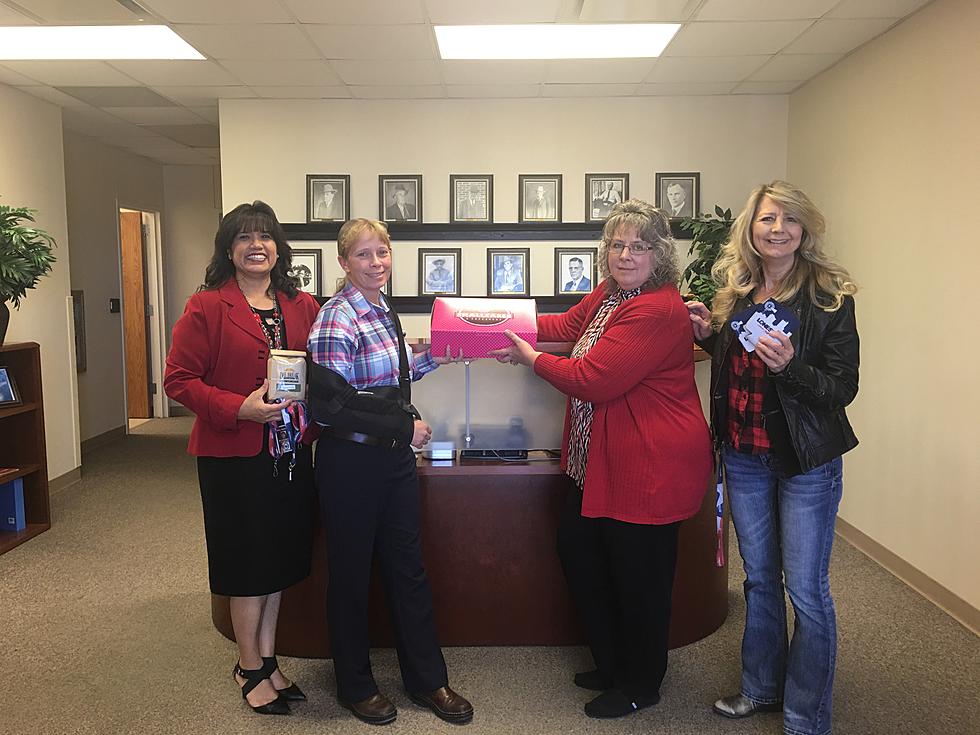 Lonestar 99.5 Brings Smallcakes to the Lubbock Police Department
Jan M., Townsquare Media Lubbock
Lonestar 99.5 brought Smallcakes cupcakes to our hard working heroes at the Lubbock Police Department on Texas Avenue in downtown Lubbock. They're this week's big winners.
They won a visit from Lonestar 99.5 with a dozen of some of the biggest cupcakes ever from Smallcakes Cupcakery & Creamery, plus a pound of wonderful Day Break coffee and some Lonestar 99.5 swag.
These Smallcakes are really beautiful, and everyone could barely wait to look inside the big pink box! These cupcakes definitely lit up the LPD office. Congratulations to the Lubbock Police Department admin office.
Want to win Smallcakes for your office? Follow this link to get signed up for a special delivery today from Lonestar 99.5.
More From Lonestar 99-5 FM