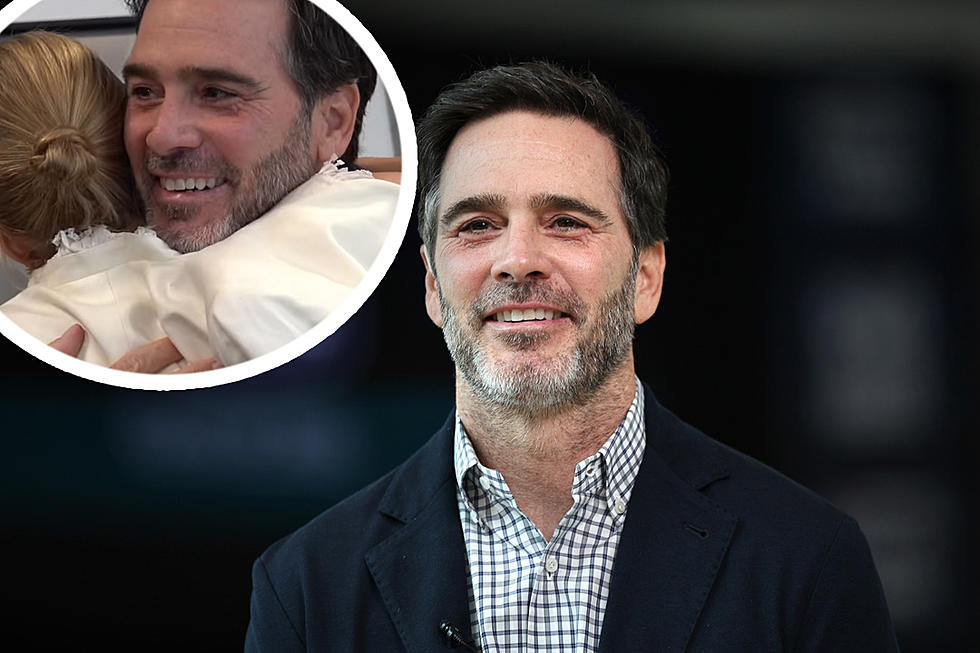 NASCAR: Jimmie Johnson Gets Good News Amid Family Tragedy
Getty Images
NASCAR legend Jimmie Johnson and his family have reason to smile this week.
The seven-time champion was one of three people named as the Class of 2024 for the NASCAR Hall of Fame.
The vote caused some amount of controversy, even if Johnson and wife Chandra seemed overjoyed.
Johnson's longtime crew chief Chad Knaus, racer Donnie Allison and Janet Guthrie were also named as Class of 2024 Hall of Famers.
Four voters kept Johnson off their ballot, leading to sharp criticism from racers like Denny Hamilin.
"To be a panelist is a honor that should be taken seriously," Hamlin says.
What 4 people did today is make a joke of that honor, and for what?"
Others like Kyle Petty respected the democratic nature of the process and criticized calls for the four voters to be removed from the process.
"What a moment," Johnson said on Instagram, sharing a video of the announcement from his perspective. He and wife Chandra stand up in the clip and embrace one another while fighting back happy tears.
Johnson's induction is not surprising given his unprecedented success on the racetrack. But it comes a month after his wife's parents and his nephew were killed in a murder-suicide in Oklahoma. Police believe Terry "Lynn" Janway (Chandra's mother) killed Dr. Jack Janway and 11-year-old Dalton Janway before taking her own life on June 26. No further details about the tragedy have been made public by police.
Johnson responded to fan support for the first time on Monday, two days before learning he'd been elected into the Hall of Fame.
"Our family is devastated by the profound loss of Lynn, Jack and Dalton Janway," Johnson writes on social media.
"We have been humbled by the outpouring of love and support during this unthinkably sad time and remain grateful for all your love and compassion."
The official ceremony for the Class of 2024 will be held in January in Charlotte, N.C.
R.I.P.: 27 Country Singers and Songwriters Who Died Too Soon
These country singers had so much more to give. See 27 country singers who died much too soon: Keith Whitley, Mindy McCready, Troy Gentry and more.
More From Lonestar 99-5 FM