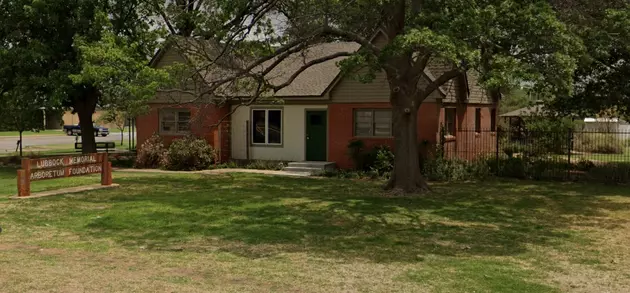 Mystery: Someone Has Buried Something at the Lubbock Arboretum
Google Maps
The Lubbock Memorial Arboretum is a peaceful, beautiful location in Lubbock. It's a place more people should visit. And it's also home to a mystery right now.
On Wednesday, officials with the Lubbock Arboretum took to Facebook to ask the public for help. It seems as though someone snuck into the Arboretum at some point and buried something in the ground. They also used a paver to spray paint the name "Zoey" on the paver.
Officials at the Arboretum weren't happy about the grounds being used as a cemetery or a paver being used as a headstone. Arboretum officials asked that whoever the remains belonged to, "to come get them before they are disposed of".
One Facebook, most people agreed that remains shouldn't be buried at the Arboretum and some even speculated whether they were animal or human remains. Officials at the Lubbock Arboretum commented that authorities would be out on Thursday to investigate.
As of Thursday morning, no one has claimed responsibility for the burial.
Take A Look Inside The Most Expensive House For Sale In Lubbock
This 4 bedroom, 5 bath home located in South Fork Ranch is one you have to see. The home is amazing inside and out. The home is located at 16606 County Road 1920 in Lubbock, TX. For more information contact Stuart Bartley at 806-543-6877 or Lindsey Bartley at 806-543-6878. Both are with Taylor Reid Realty.
Gallery Credit: Chad Hasty
Take A Look Inside The Most Expensive Home For Sale In Texas
It's been described as "the most important home of its era built anywhere in the country", and it's for sale in Texas. It comes with a theater, ballroom, library, safe room, two wine cellars, outdoor water falls and even a helipad. You have to see this house.
Gallery Credit: Chad Hasty
The Mysterious Texas Ghost Town Of Baby Head
The mysterious ghost town of Baby Head dates back to 1800's
Gallery Credit: Chad Hasty
More From Lonestar 99-5 FM