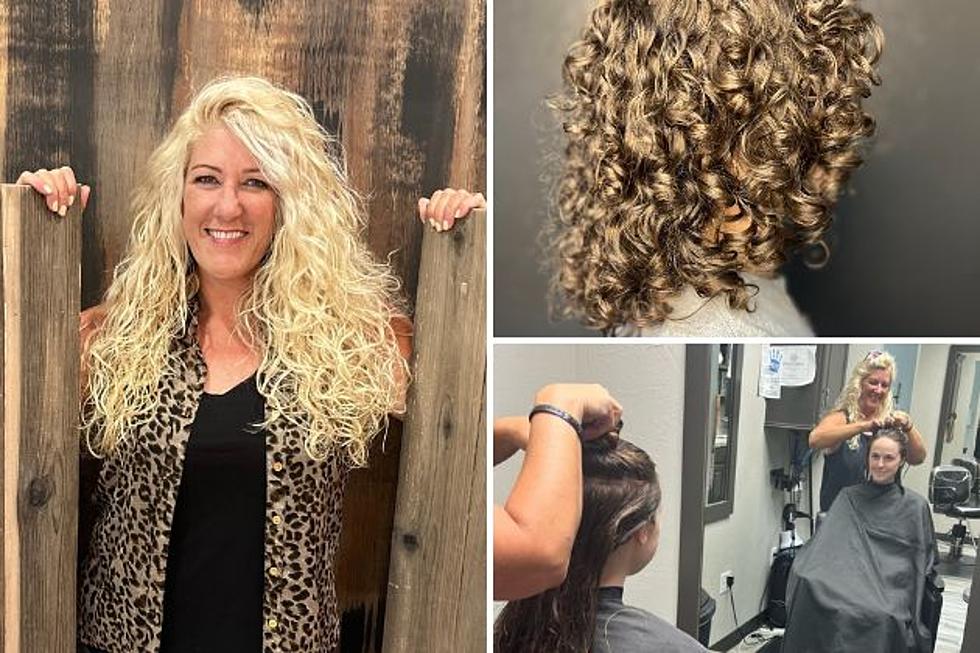 Lubbock's Curly Haired Residents Will Love This Local Specialist
Lori Peppin Hair via Facebook
As someone with curly hair, I've had my fair share of struggles when it comes to styling and being happy with my hair. From seemingly uncontrollable frizz to testing out what feels like a never-ending supply of products that never give the results you want, it is a struggle.  
This leaves many of us curlies with a bad relationship with our hair, wanting to love it but struggling to figure out exactly what we need to do to keep our curls healthy and looking their best.  
This is why it is incredibly helpful to find a curly hair specialist that can help you through your journey.  
There are many hairstylists out there that specialize in curly hair, but one in particular really stood out to me here in Lubbock. Lori Peppin is a curly haircare specialist that runs her own specialty salon located at 74th and University.  
She has a signature '3 Steps to Healthy Curls' system that is an expert mix of things she's learned and modified from other experienced stylists, plus her own techniques that have made her practice truly unique. 
She teaches you all about how to pick the right products, hydrate, care for, and style your hair in an introductory 'Curl Discovery Session' and then helps you keep up with your hair with regular trims and treatments. All of this comes together to help you fall in love with your curls and know what works best for your specific hair type.  
You can find more information about Lori Peppin Hair on her official website and on social media platforms like Instagram and Facebook.  
25 Photos of a Lubbock Home With a Built in Salon
This stunning
Lubbock house
was for on the market for a long time and finally sold earlier this month.
The 25 Highest Paying Jobs in Texas
Gallery Credit: Emily Claire
Lubbock Cursed Buildings: 2001 Clovis Rd
More From Lonestar 99-5 FM