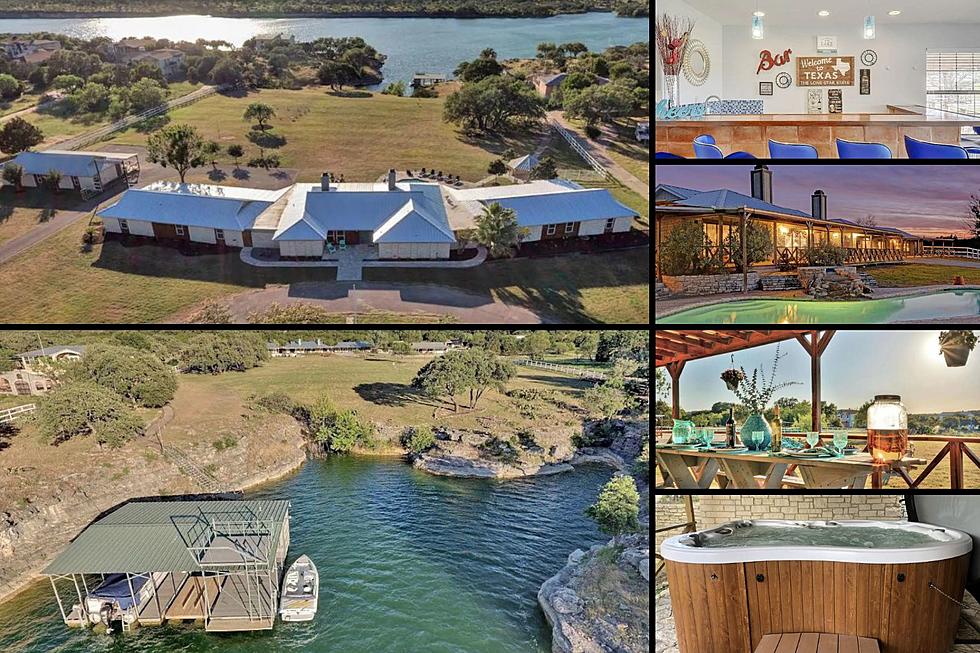 This Texas Airbnb Can Handle Up to 40 Guests at a Time
Photos courtesy of host Ryan, Canva
I'm not sure I have ever seen a vacation rental on any website that could handle this many people, but it could be perfect for getting a large group of friends or family together. One of my passions in life is traveling. Even if it's staying in Texas, I always enjoy staying in new places, seeing new things, and eating at new restaurants. But when I saw this gigantic rental that could host 40 guests on Lake Travis, I knew I had to share it with you. 
Whether you're planning a large family reunion or just need a place for lots of people to stay in one location, this might be the perfect property for you. I remember about 5 years ago now; all my buddies got together and went to Las Vegas for a fantasy sports draft. Yes, it was all of us grown adults acting like kids, but we had such a great time and made lots of memories. Just imagine getting all your friends together at this location, I can promise you would make some memories. 
How Big Is This Airbnb That Can Hold 40 People in Texas?
You know that everything is bigger in Texas including the vacation rentals, this property is 10 acres on Lake Travis. It has 5 separate suits with 10 bedrooms 7 and ½ bathrooms and the owners just completed a renovation project on the main house kitchen (doubling the size) so there is plenty of room for a chef. 
Beyond the Main House What Else is on the Property
You will find the main house that sleeps 9. Pool and game room suite that sleeps 8. Cottage #1 sleeps 8, Cottage 2 sleeps 12, and a guest house that sleeps 8. There is plenty of room for everyone but it will cost you between $3,350-$3,750 per night before cleaning fees and the Airbnb service fee is added. But look at the pictures of this amazing rental.  
Vacation Rental on Lake Travis That Sleeps 40 People
Here is a look at the huge vacation rental big enough for your family reunion.
10 of the Best Rodeo's to Visit Each Year in Texas
If you want to go to a real rodeo here are 10 of the best you can visit within the state of Texas! (Photos used below are not from the specific events)
More From Lonestar 99-5 FM