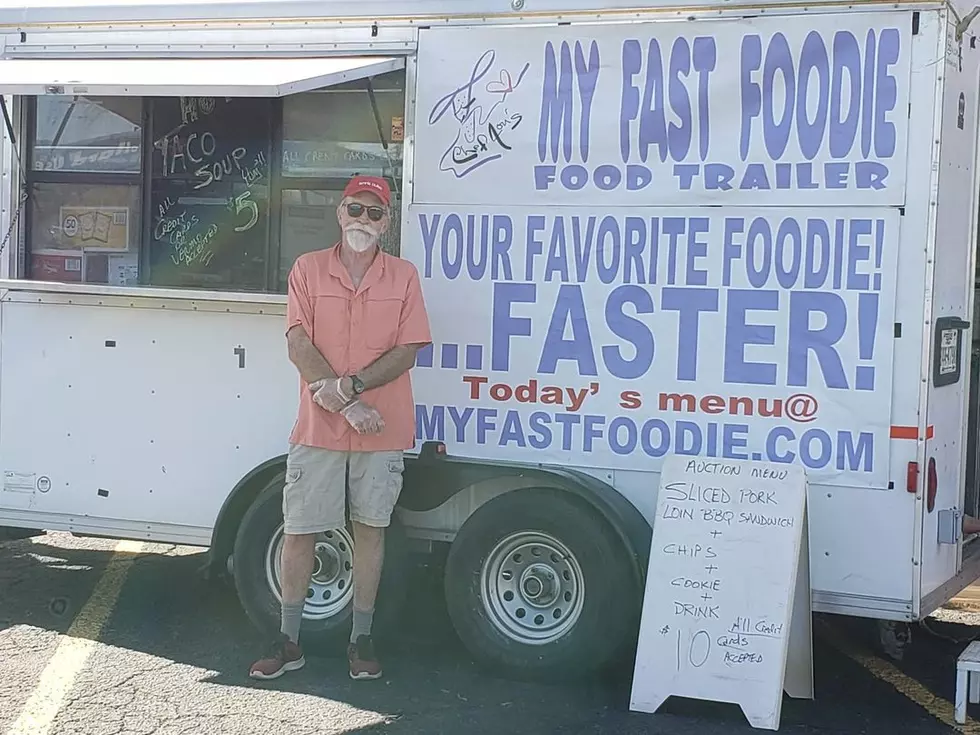 Former Lubbock DJ Brings the Yum With New Food Truck
via Leslie Cranford
Enter your number to get our free mobile app
Classic rock fans that have lived in Lubbock for a while will likely remember the incredible pipes of Jon Hart on KCRM, "The Cream of Classic Rock." I still have a sticker on my production room window. KCRM experienced a format change into a modern country station, and is now known as Lonestar 99.5 FM.
Nowadays, Jon can be found at My Fast Foodie Food Trailer as the chef/owner. Instead of playing your favorite classic rock songs, he's serving up delicious hand-sliced barbeque pork and brisket sandwiches. From his Facebook page:
I use whole pork loins and smoke them until they [are] as tender as my mother's heart. They are coated with my special cajun rub and barbeque sauce then hand sliced.
Yup, that "mother's heart" metaphor is on-the-nose former DJ talk, and I love it. Jon decided to get into the food truck business because he's passionate about making great food, fast:
Having sampled the sublime in some of the major cities in America, I was chomping at the bit to try the best cuisines from all over the world in my local neighborhood. And I did find both incredible delicacies from very talented chefs, and also found rancid roach coaches that should've been burned to the ground. The thing that bothered me was that there was one thing in common from the great and the gruesome.

You had to wait and wait and wait in line...

So I decided to bring your favorite food to you, and do it while we are both still young!
---
Lubbock's Epic $2 Million Dollar Home Has an Indoor Basketball Court
More From Lonestar 99-5 FM