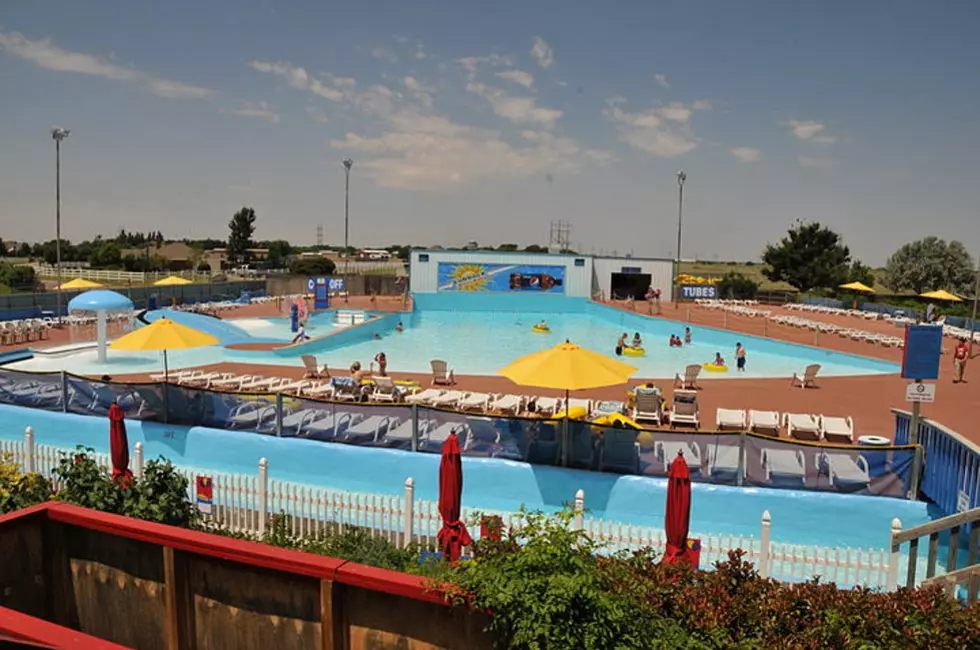 EXCLUSIVE: Lubbock Water Rampage Reveals Exciting New Changes for 2022 and Beyond
Lubbock Water Rampage via Facebook
Looking to beat the heat this summer in Lubbock? Water Rampage is the perfect place for that, and the popular water park will be looking even better this year thanks to some highly-requested changes and renovations.
Not only is Water Rampage a great place for all ages, but they also serve adult beverages as well of the 21 and up the crowd to enjoy. They will host their 2022 grand opening in May for Memorial weekend. Their 2022 season runs from May 28th to August 21st.
Water Rampage has served the local area for more than 35 years. This family-friendly water park offers a wave pool, lazy river, kiddie pool, water slides, and picnic grounds. That means there's a ride and area for all ages to come out and cool off and have some fun.
They have two big waterslides, a lazy river to float and relax, a pirate ship play area for the younger crowd, a wave pool and so much fun. The park was designed to be fun for kids and adults alike. There's even a "party pavilion" where you can get some refreshments and drinks for kiddos and adults.
According to Water Rampage's Facebook page, they'll have some new attractions coming along to the 2022 season.
We reached out to the park's new management to get the inside scoop. They told us they want to make this place bigger and better for the community, so they looked through Google reviews to see what people were saying so they could make the right changes.
This summer customers will notice fixed-up bathrooms, way less vegetation around the park, an expanded and repaved parking lot. They even redid the hill for the water slides and some general upkeep that was needed. But it's just not maintenance the owners are focused on. They're adding exciting new elements to the water park itself.
When the park opens up, the community will be able to enjoy a new splash pool for the slides. They've also expanded their beer and wine selection to include more local products and added more indoor seating.
In mid-June, they're hoping to open a new saltwater leisure area that will feature two tanning ledges. The goal is to have a relaxing area for customers 18 and older. This area will also be perfect to rent for smaller private parties. They are also looking to use this pool to extend the season later into the year so people can enjoy it longer. They also plan to keep it open during the evenings after the park closes for people to use.
Now, for what everyone is really wanting to know and will probably be most excited about: what's coming to Water Rampage in 2023.
The big news is that the owners are looking at getting a brand new slide complex. This will be a whole new slide tower with multiple slides. They're currently working with engineers to get this planned out and constructed. They're also hoping to add another full bar and offer restaurant-style food next year.
Season passes to Water Rampage are $160 a person. They also offer private parties with an after-hours private excursion from 6:30 to 8:30 p.m. We're still waiting on details about their annual movie night, where customers can watch a movie while floating in the pool.
Water Rampage is located at 6602 Marsha Sharp Freeway. They're open every day from 12 to 6 p.m. during their summer season. You can call them at (806) 771-5953 or email them at info@waterrampage.com to buy season passes or get additional information.
Remember: if you know of any places opening soon or that are brand new to Lubbock that you want me to check out, reach out at: kelsee.pitman@townsquaremedia.com.
The Top 25 Restaurants in Lubbock With At Least 1,000 Reviews
These are the top 25 restaurants in the Lubbock area with at least 1,000 online reviews.
5 of the Largest Water Parks in Texas
Here some impressively large water parks in Texas that you should check out this summer.
10 Cheapest Texas Getaways
June 18 was National Wanna Get Away Day, and it got us to thinking of where Texans can get away from it all this summer and have a great time without breaking the bank.
Top 15 Under the Radar Cities in Texas
Texas is booming, and as more people move here, they'll be looking at areas like Austin or Houston to settle down. There are plenty of others places they ought to consider, though.
Using data from the U.S. Census Bureau, along with data about home sales and public school ratings,
Orchard
recently ranked and graded the Top 15 Under the Radar Cities in Texas.
These are unexpectedly good places to make a life for yourself and your family in the Lone Star State. Did your hometown make the list?
More From Lonestar 99-5 FM