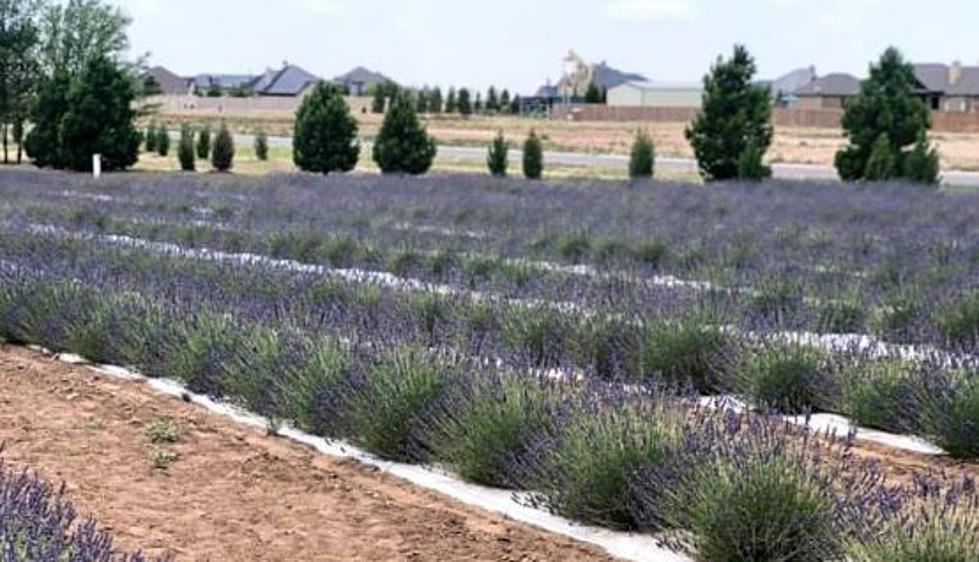 Check Out The Lavender Farm of Shallowater Opening Soon
The Lavender Farm
If you are looking for the perfect way to start off the weekend, then look no further than the summer opening of The Lavender Farm when you will be engulfed in a sea of purple blooms.

The Lavender Farm of Shallowater, TX was started in April of 2019 by the Hill family. This unique retreat found in the northwest corner of Lubbock County is a one-of-a-kind experience that is fun for the whole family. Ray Hill, one of the owners of the farm, notes that "we really just want everyone to get the whole farm experience on Saturday. We've got partial blooms on the plants. We'll have food trucks and Burklee Hill will be here. We also have a real fun family that's going to bring out some of their lambs."
I have been out there and the family and property is amazing. It is a great time for the whole family. Plus there are a lot of local products they make you can buy. 
The Lavender Farm announced on social media that it will open on Saturday, June 17th from 10 a.m. to 2 p.m.
The farm is open evenings on June 20th, 22nd, 27th, and 29th from 6:30 p.m. to 8 p.m. The farm is also at the Wolfforth farmer's market every Saturday from 10 a.m. to 2 p.m.
There is no charge to visit and bundles will be available to purchase at the farm.
The Lavender Farm is located on 4801 North County Road 1500 or call them at (806) 786-1447. You can find out more about them on their website as well.
67 Best Restaurants in Small Towns in West Texas
10 Most Expensive Neighborhoods in Lubbock, 2023
More From Lonestar 99-5 FM