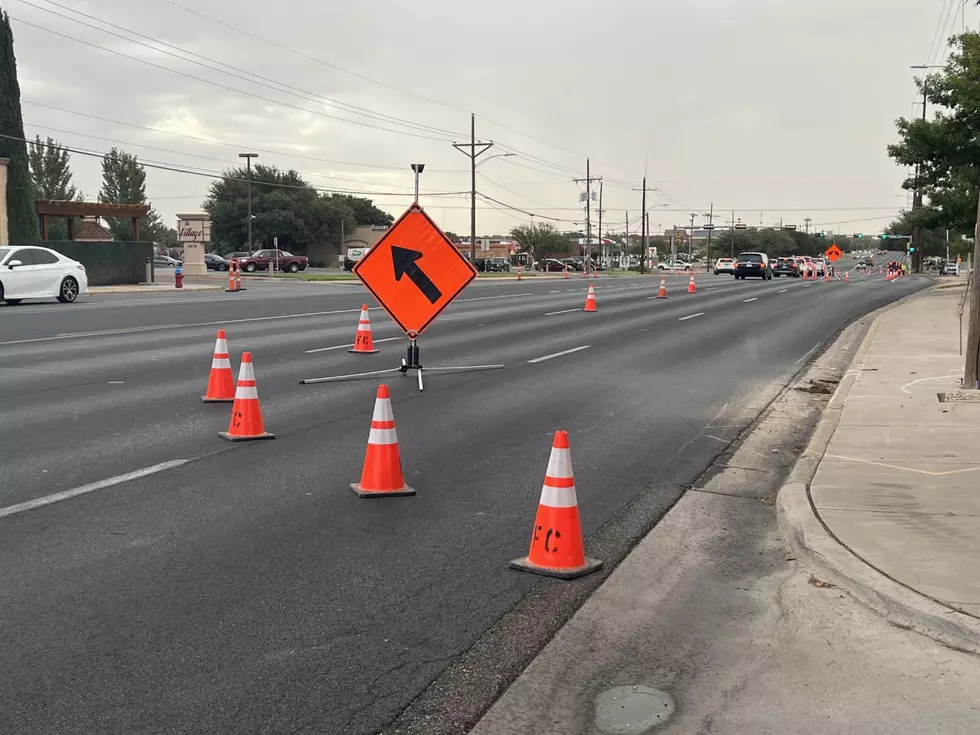 CAUTION: Construction Has Started At Popular Lubbock Intersection, Avoid The Area
Kelsee Pitman, Townsquare Media
Well guys we have another area for you to avoid for a little bit in Lubbock if you want to skip some traffic.
Construction has now started near 82nd street and Quaker Avenue and things are already getting crazy.
I have to obviously drive on those roads because its where our work is located so I was very shocked to see most of the streets down from three lanes to one lane. We all know it is already a busy intersection so it just got a little worse.
The construction began at  9 a.m. on Monday, August 8th. It will be performed by D&D Construction to do a fiber optic cable line work near the intersection.
According to the City of Lubbock, "FC Traffic Control will set up various lane closures for all four approaches and the intersection will likely be affected by heavy congestion and significant delays. Work is scheduled to take two days, weather permitting."
Hopefully with this rain today we still won't have any delays but we shall see. I am glad to see that it won't take too long since I use that intersection a bunch just like a bet a bunch of you do. If you can take a different way I would recommend doing that just for a couple of days until this is all done.
It will be safer and a lot better for all of us if we keep it slow. If you have to go that way just be patient and now you know what is going on there.
The City also says they urge motorists to avoid this intersection, if possible, and eliminate distractions and plan for extra travel time while driving through the area.
Throwback: See Texas Tech in 1947
7 Weird Texas Laws That Actually Exist
There are plenty of lists of 'crazy Texas laws' that you can find online. Unfortunately, a lot of those 'laws' don't actually exist, or they were appealed a long time ago. However, there are plenty of laws that do actually exist and seem pretty silly. Some of them are very self-explanatory, while others are oddly specific. These are a few weird Texas laws that actually exist.
10 Highest Appreciating Neighborhoods in Lubbock Since 2000
Here are the 10 highest appreciating neighborhoods in Lubbock since 2000, according to
Neighborhood Scout
.
More From Lonestar 99-5 FM