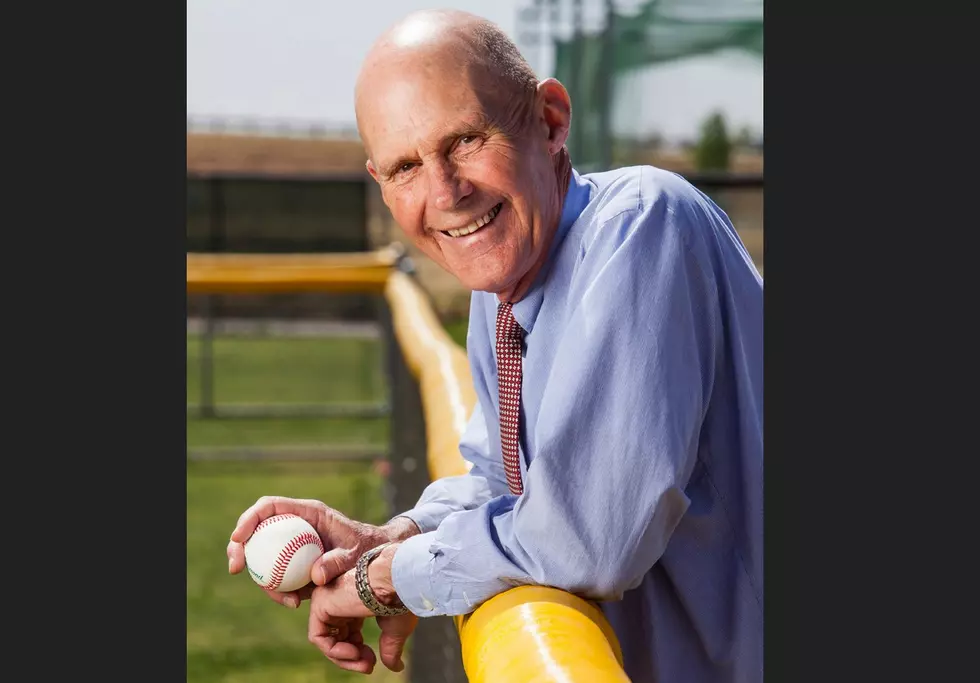 Beloved Texas Tech Professor Dr. Bill Dean Retiring in June
Bill Dean, Texas Tech University
One of the longest serving professors for Texas Tech University is retiring.
Dr. Bill Dean has announced that he will be leaving Texas Tech University, effective June 1, 2021. Dr. Dean's retirement from the university comes after he spent over half a century molding students as part of the College of Media & Communication (formerly Mass Communications).
In addition to his work as a professor, Dr. Dean also was the President and CEO of the Texas Tech Alumni Association for 40 years, from 1988-2018.
When he retired from the President and CEO position for the Texas Tech Alumni Association, the university said of his service:
During his 40 years at the helm of the Alumni Association, Dean has overseen many projects, including a 1995 expansion of the Texas Tech President's Home, which has housed the association since 1969. The facility was renamed the Merket Alumni Center. The facility expanded again in 2008 and became the McKenzie-Merket Alumni Center.  That expansion included the Peggy and Bill Dean Grand Reception Hall. He and his wife received the Lauro F. Cavazos Award from the Alumni Association that same year.

 

In 1997, the association broke ground on the Frazier Alumni Pavilion, located southwest of Jones AT&T Stadium. The facility became a game-day attraction for association members and a venue for other events.
Dr. Dean is a Lubbock native, graduating from Lubbock High School in 1957. He played baseball at Lubbock High and was elected to the student council all three years at Lubbock High (back then LHS served 10th-12th grades). Dean was the sophomore class president, student council vice president his junior year and student council president his senior year.
After graduating from Lubbock High, Dean attended Texas Tech University, earning a bachelor's degree in marketing in 1961. Dean continued his baseball career at Texas Tech, playing all four years and lettering in three. He was a member of the Phi Delta Theta fraternity and was active in Texas Tech's Student Government Association. One of Dr. Dean's claim to fame, serving as student body president during the first official Carol of Lights celebration and flipping the switch to turn on the lights.
Following graduation Dean served six years in the military in a combination of active and reserve duty. He spent part of the mid-1960s teaching at both Lubbock High School and Lubbock ISD's Coronado High School. In 1967 he began his tenure at Texas Tech, first as director of student publications, before moving on to different roles at the university over the next 54 years.
Dr. Dean released a statement on May 11, 2021 talking about his upcoming retirement,
"Fifty-four years have passed in a hurry.
"God has blessed me in so many ways. I think my faith has sustained me over the many ups and downs one experiences in life.
"My family, especially my wife Peggy, has endured along with me and offered continued support.
"I am very much indebted to the support I received from department chairs Wally Garets, Dr. Billy Ross, Dr. Roger Saatoff, and deans Dr. Jerry Hudson and Dr. David Perlmutter.
"I also appreciate the support and friendships I made with fellow faculty members, past and present.
"I have taught close to 40,000 students. That is hard to believe. I still hear from many of them, and the experiences are very rewarding.
"I firmly believe that Texas Tech University has consistently done a lot with a lot less than our competitors over the years and has emerged as the best university in this state to get an education.
"That is especially true of the College of Media and Communication."
Dr. Dean was also named at the Best Teacher at Texas Tech, in a student poll, 14 times during his career.
CHECK IT OUT: 100 sports records and the stories behind them
More From Lonestar 99-5 FM