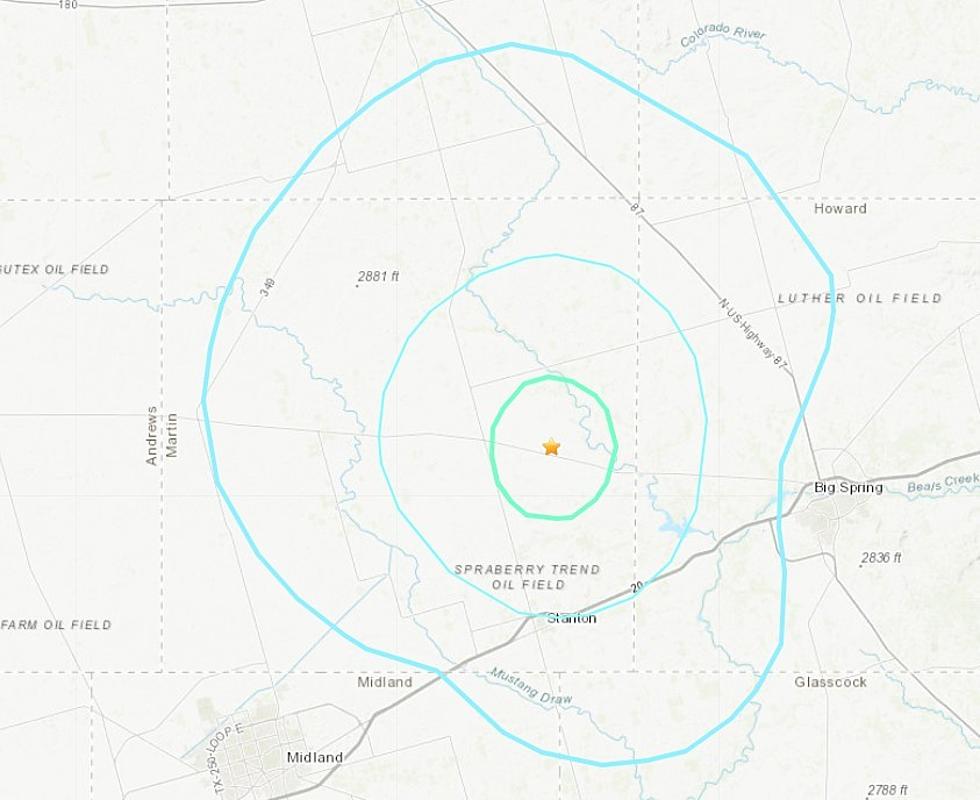 4.5 Magnitude Earthquake Reported Near Odessa-Midland
earthquake.usgs.gov
The U.S Geological Survey reported a 4.5 magnitude earthquake on Monday, December 27th, near Midland-Odessa.
The quake struck at 7:55 p.m. approximately 11.1 miles north of Stanton. The 4.5 magnitude quake happened at a depth of 4.3 miles.
This was the first earthquake with a 4.0 magnitude or greater in the area since December 31, 2020. It will go down as tied for the 2nd strongest earthquake in West Texas during the last decade.
No structure damage or injuries were reported.
A total of 19 quakes have occurred in the region within the past month, and 242 reported in the past year. 
10 Best Weekend Getaways Near Lubbock
These are some of the best places within six hours of Lubbock to spend the weekend.
Remembering the Lubbock Municipal Coliseum
More From Lonestar 99-5 FM