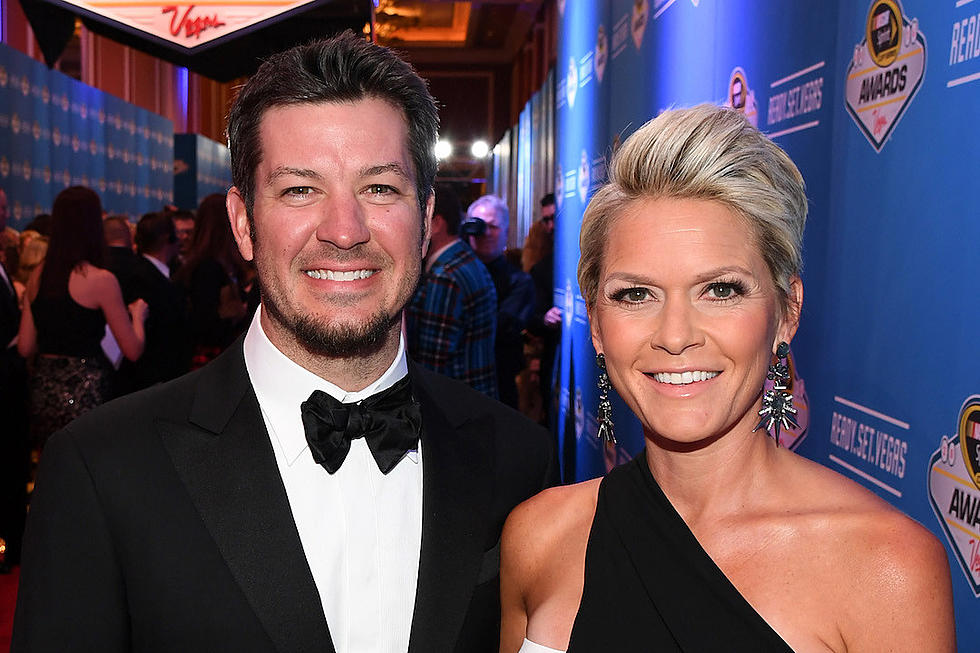 Sherry Pollex, Former Partner of NASCAR's Martin Truex Jr., Dead at 44
Ethan Miller, Getty Images
Sherry Pollex, a beloved figure of the NASCAR community died of ovarian cancer on Sunday (Sept. 17), according to a statement from her family. She was 44 years old.
Pollex was the longtime partner of stock car racing driver Martin Truex Jr., who was the champion of the 2017 Monster Energy NASCAR Cup Series and won back-to-back Xfinity Series championships in 2004 and 2005. He and Pollex were together from 2005-2023, and they publicly announced their separation in January, according to the Fayetteville Observer. Both members of the couple stated at the time that they remained close friends.
Pollex was also known for her advocacy work in the field of cancer research. In 2007, she and Truex launched the Martin Truex Jr. Foundation to support pediatric cancer research. After Pollex was diagnosed with ovarian cancer in 2014, the foundation pivoted to support both children facing cancer and people facing ovarian cancer diagnoses. Pollex publicly shared her own battle with ovarian cancer, creating SherryStrong.org as a resource to help encourage early detection and help other ovarian cancer patients understand their treatment options.
In 2020, she announced that she was experiencing her third cancer recurrence.
Bob Pockrass, a NASCAR reporter for Fox Sports, shared the family statement that announced Pollex's death on Sunday.
"Although there are no words to express our sadness, we take solace in the fact that Sherry is no longer suffering and has been taken back in the arms of the Lord," the statement reads in part. "As we all know, Sherry lived her life to the fullest, as she influenced thousands, if not millions of people through her own personal journey."
The statement also quotes a passage from Psalm 23:4 and shared the family's request for privacy surrounding Pollex's death.
R.I.P: Remembering Country Stars Who Died in 2023
Take a moment to remember the country artists, songwriters and other industry members we've lost in 2023.
More From Lonestar 99-5 FM