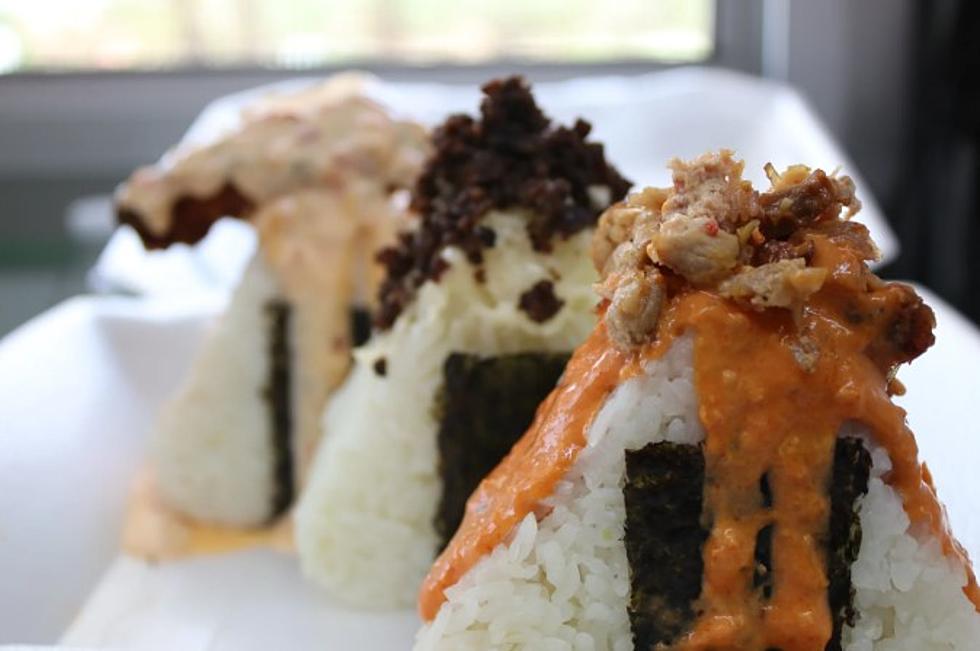 Successful Lubbock Food Truck Takes A Big Step Up To Brick & Mortar Location
https://gogogiri-llc.square.site/
One of the best, and most original food trucks in Lubbock is the uber-popular and adorably branded GoGoGiri. The truck, frequently parked at 3610 34th, offers dumplings, chicken nuggets, and K-dogs, a Korean style of "corn" dog that is actually made with a flour batter with half a weenie and half cheese inside. The truck frequently experiments with these-including a funnel cake batter or the eyebrow-raising but oddly delicious Cinnamon Toast Crunch version that's complete with chocolate sauce.
In my opinion, their best offering is their signature onigiri- delicious and fun rice balls that are stuffed with savory fillings like wagyu beef and chicken katsu and topped with flavorful sauces. The illustrations of the rice balls on the menu are undeniably adorable. They are filling and fun to eat.
It's no surprise that GoGoGiri's success has allowed them to expand- but where they are expanding may surprise you. They are going all the way to Dallas.
GoGoGiri made the announcement on their Facebook page.
We are both humbled and thrilled to announce a milestone that has been made possible solely by your support: the inauguration of our first brick-and-mortar location in Dallas. Opening on September 1st at 17421 Preston Rd, Dallas, TX 75252. We will be open every day from 11AM-4PM and 5PM-9PM
If you are starting to panic that GoGoGiri won't be available in Lubbock- don't worry. This is an expansion, not a move, and we will still have access to the food truck for which we played a role in its success.
70 Lubbock-Area Food Trucks You Need to Try
Here's a list of all the food trucks in alphabetical order so it is easy for you to find here in Lubbock. Support local!
With Sambugers Gone, Here Are Other Great Lubbock Local Burgers
Lubbock's original and long-time favorite Samburgers closed at the end of February 2023. Since Samburgers is gone, we've compiled a list of other great Lubbock local burgers. We are talking indulgent, naughty, mouth-watering REAL burgers here.
Yummy & Quick: Which Top Fast Food Chains Is Lubbock Missing Out On?
Did you know we have
36 out of the top 50
fast-food restaurants in the U.S.? Here are the ones we are missing, along with a few honorable mentions.
More From Lonestar 99-5 FM