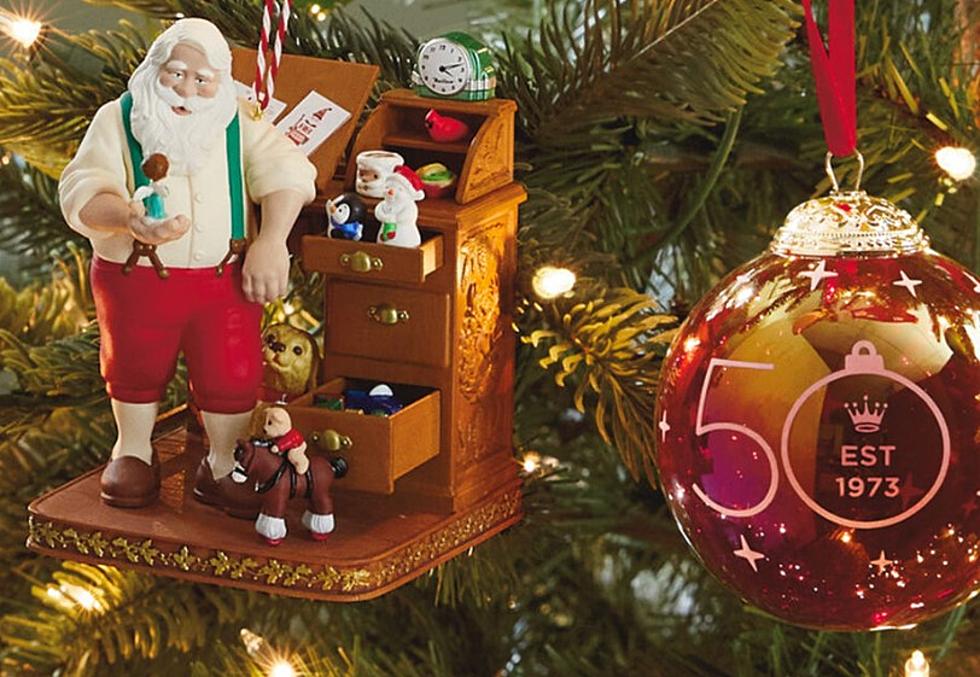 A Sweet & Sentimental Store Is Returning To Lubbock In Time For The Holiday Season
hallmark.com
Do you remember being a kid and walking into a Hallmark store any time near Christmas? We had a Hallmark store at South Plains Mall back in the day- and it was the perfect place to start getting into the spirit. I am not a huge Christmas person- but the beautiful Hallmark ornaments always won me over. Hallmark ornaments all have such beautiful sculpts, and many have neat features like lights or even mechanized parts- I remember in particular a Superman phone booth ornament that would flip so Superman could change back and forth from Clark Kent.
If you've been missing THE holiday store here in Lubbock, I have fantastic news for you. Hallmark is coming back very soon. Not only in time for Christmas but also my favorite holiday- Halloween!
Trudy's Hallmark will have their Grand Opening on Saturday, September 30 in the Central Park Shopping Center (4930 S. Loop 289, Ste. 230), near Rudy's, Guitar Center, and Chickie's Tasty Treats.
Join us in-store for the GRAND OPENING of our

NEW store located in Central Park Shopping Center in Lubbock, TX!

Saturday, September 30 at 10AM! Be the first to shop new seasonal arrivals.
Additionally, the Grand Opening will feature a chance to win a $100 shopping spree, you can get the details
here
.
Decades before other stores, Hallmark created keepsakes for pop culture fans and this year is no different. Glancing through the Hallmark website, I see Halloween items featuring characters from Disney's Haunted Mansion, Nightmare Before Christmas, Hocus Pocus, Star Wars, and the one that makes me feel very, very sentimental- The Peanuts. I have been in love with Snoopy since I was a toddler.
And though you are not sentient, Spot, and do not comprehend,
I nonetheless consider you a true and valued friend.
If that's not the spirit of Christmas, I don't know what is.
Halloween Shopping: Check Out These Lubbock Shops
15 Things to Do in Lubbock This Fall
Here are some fall events happening around Lubbock that you don't want to miss.
Pumpkin Patches To Check Out Around Lubbock in 2023
More From Lonestar 99-5 FM